What Is Lost Partition Recovery
What is lost partition recovery? Some users may be not familiar with this item because they didn't meet this case before.
In general, a hard disk is divided into several partitions in which certain kinds of data are stored. And partition works like a database for saving and exchanging data. So, it is an important part for computer.
However, users may find the partition is missing when they open "My Computer" sometimes. Why did this situation happen? In fact, the hard drive may be lost or cannot be recognized by computer mainly due to unexpected deletion or virus invasion, and these factors may result in partition table damage. But the partition is not actually lost. It can be restored by using a piece of professional software for lost partition restoration.
How to Carry out Lost Partition Recovery
It seems complicated for ordinary users to perform lost partition recovery independently because most of them are not practiced in this field. But they don't need to be sad since we have an excellent recovery program – MiniTool Power Data Recovery, which is specially designed for data (including applications, files, images, videos and music) restoration. Users can recover data from lost partition on condition that the lost data are not covered by newly written-in data. So, please don't save any new data to the hard disk right after partition loss.
Have a look at the following demo if users have never done this work before.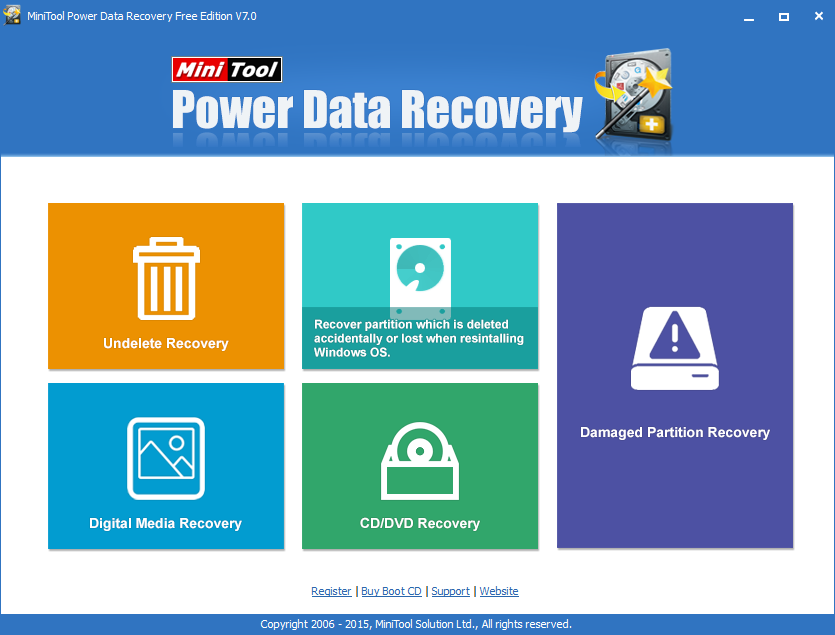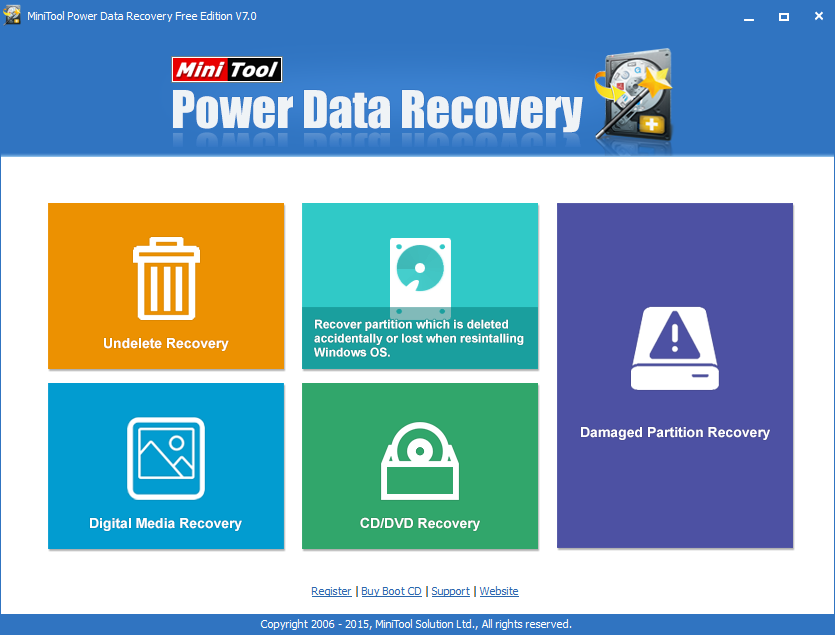 Run Power Data Recovery to reach the main interface and activate "Lost Partition Recovery" module to start the work.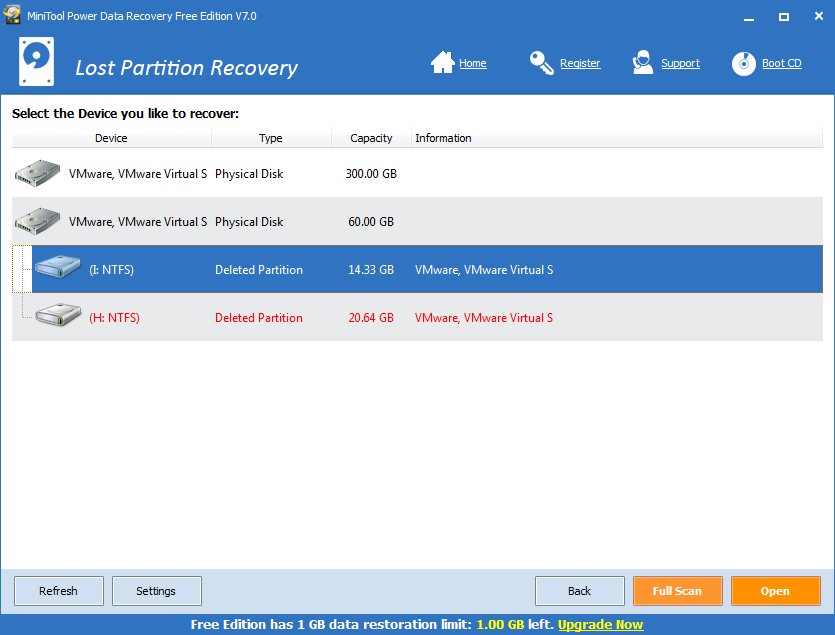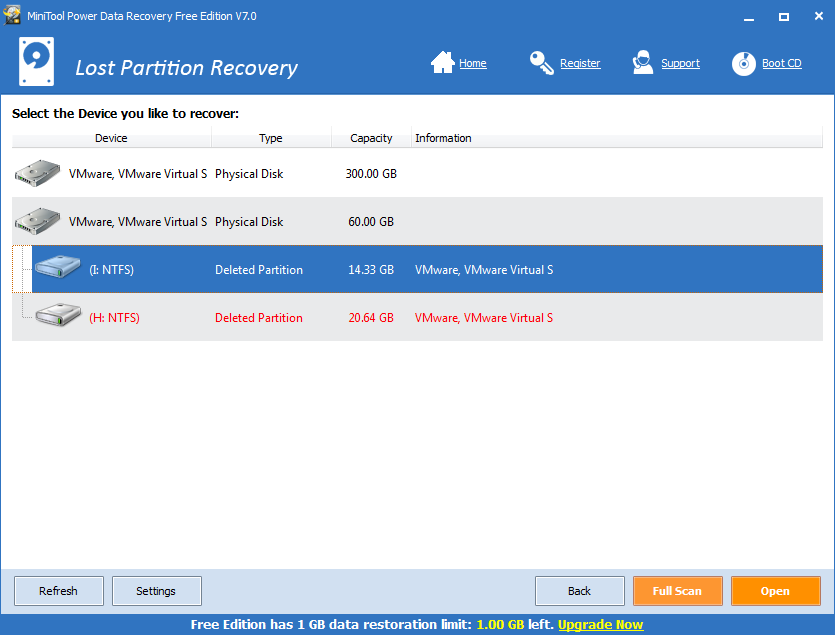 Select a deleted partition listed in the interface and click "Full Scan" to scan it.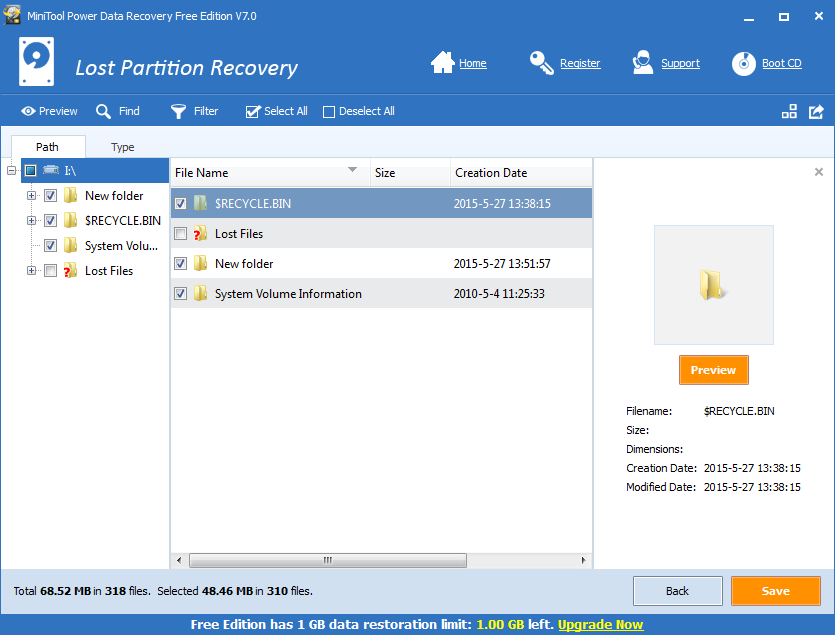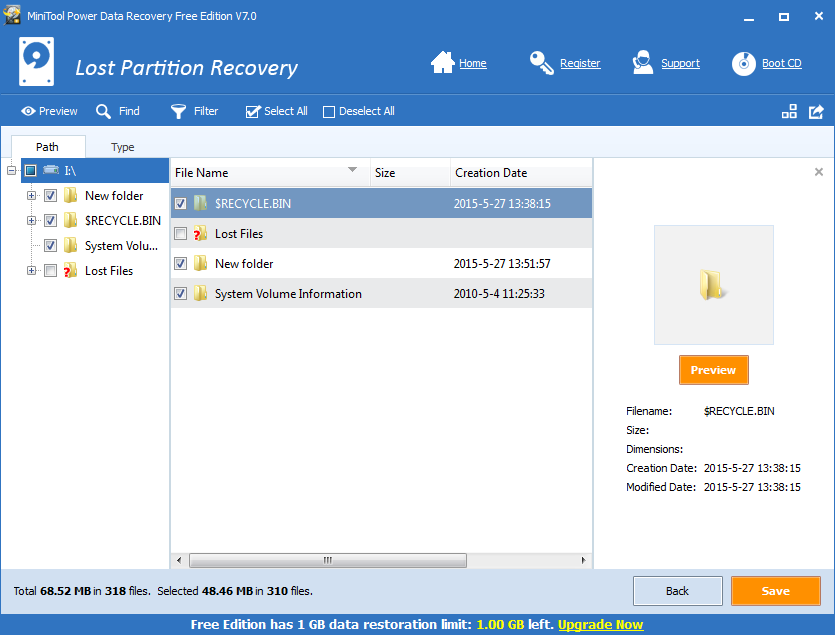 Tick the folders which were in the lost partition and hit "Save" to appoint another partition to store them. In the end, hit "OK" on the pop-up interface to end the recovery work.
That's the whole process of lost partition recovery. Actually, besides lost partition, users can recover data from damaged partition by making use of Power Data Recovery. Since data is often in the danger of getting lost, this data recovery software will be helpful to users.