Image management software lets you create albums and organize thousands of photos very simply. Speed of execution, simplicity of use and complementary features were the main criteria of our selection of free software and dedicated to the organization of photos.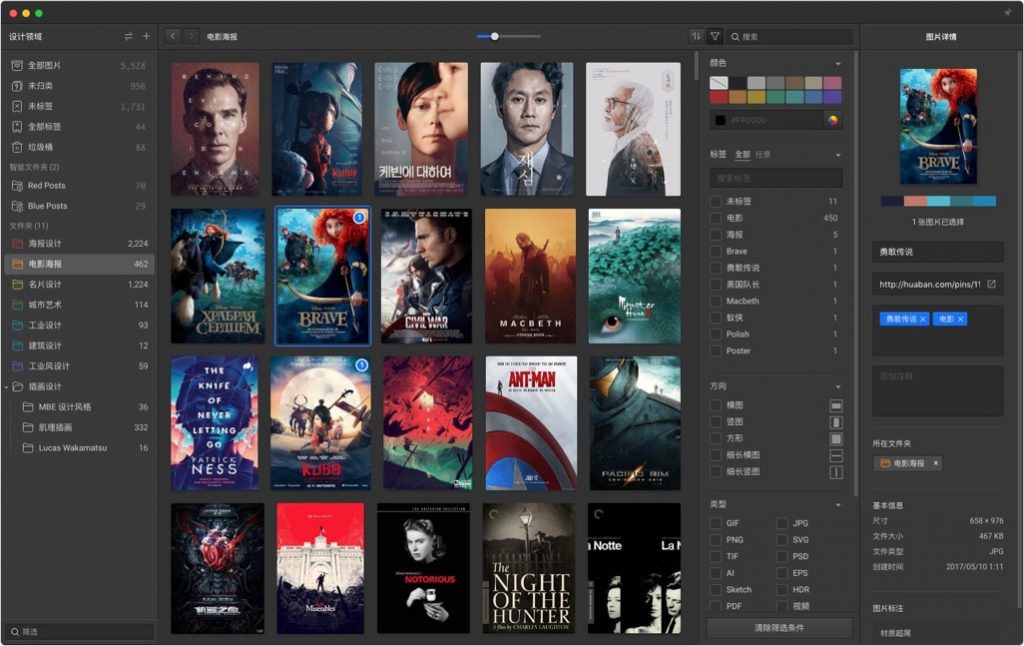 Eagle – Organizing your digital assets
The Eagle allows you to save images from different sources, organize and search the most current graphic formats with several parameters. It is a professional image organizer, mostly used by professional designers. It allows taking screenshots, offers drag and drop features among other applications, image capturing from clipboard and browser extension as well. It allows image organization using folders, tags and smart folders. You can search images instantly using color filter, keyword search, advanced filter and browse the search results with great ease. It also offers great integration with several cloud services.
Xnview
It is a tool that allows you to convert and view image files. It can deal with over 400 image formats. XnView is free for personal and non-commercial use. It processes batch files (converting, reducing, applying filters), corrects colors, crops images, renames by batch, and edits IPTC data. It is rich in features, and can take screenshots, create HTML galleries, contact directories, perform rotations, scan images, and more.
Picasa, The easiest to use
The Picasa is photo management software that allows search for them and organize them. These images will be automatically stored and sorted by date. Picasa allows you to name multiple images at the same time by creating labels for them to find them faster. There are other possibilities, such as pause screens, videos, automatic photo-sensing poster on mobile media, fixes, framing, effects, multiple impressions, keyword search and metadata management.
Windows Live Photo Gallery, the most graphic
It is the XP image manager. The task of the program begins with the download of the images on your hard disk. It then sorts the images according to their creation dates, their names, the notation and the type.