When you are using email marketing and/or marketing automation to grow sales for your business, you are most often going to get better results when using an email marketing tool like Sendinblue, Drip, etc. However, tools are simply tools and should not replace the most important aspect of email marketing.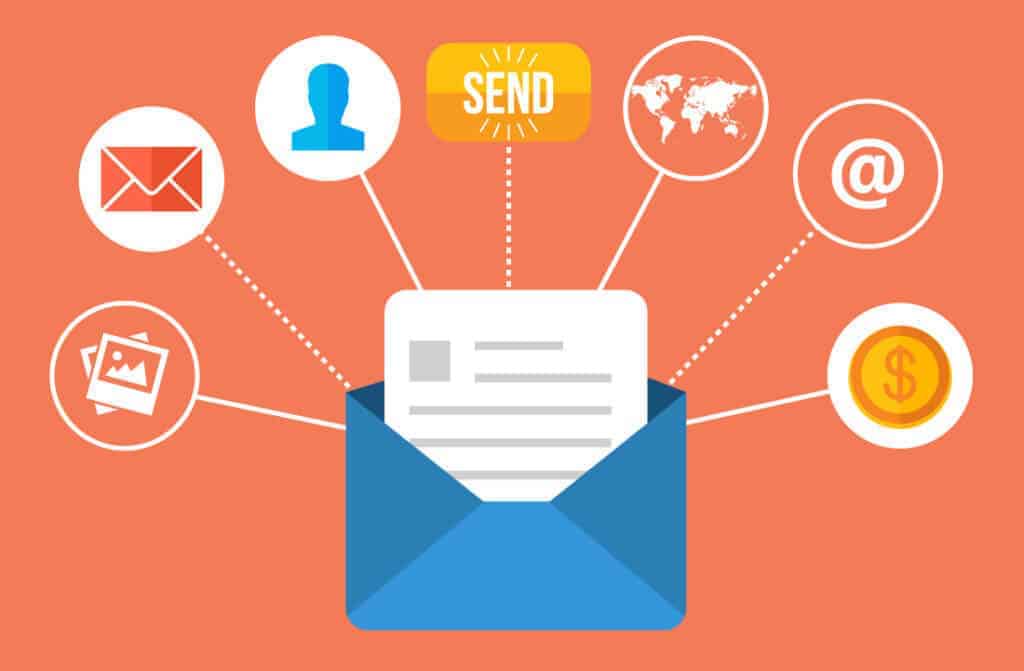 Segmentation
One key element is that you should already have a list of contacts. In some cases a business has many lists that were collected from many different events, sources, campaigns, etc. It is very important to organize all the lists into sub lists where each one is highly related to some means. The organized list that has its own mean is often known as a segment.
A segment of a list is usually regarded as a sub group of contacts which you can use: You can send highly targeted email campaigns a segment or segmented list. You are not restricted to segment your lists using any information available to you where the contacts can be separated, grouped or re-grouped.
In an email program or tool that is complicated enough, you get to segment your many lists of contacts in these ways:
Tags
Any fields (can be either standard or custom)
Some specific website visits
Some actions that have been taken in any email that has been received.
Assign scores
Think of email marketing as a single long term campaign that would move your reputation towards the positive side.
This way of sending emails have immediate obvious benefits. When your contacts receive your emails and/or messages that are relevant to them, they are very much likely to take any further and meaningful actions that you have planned for.
When you keep doing this for long time among your contacts, it would start generating a positive feedback loop. It means your emails are opened more and more often, and people would be more likely to click any links that you have included in your emails. This helps to strengthen the relationship between your business and many of your contacts. These contacts may have or have not done business with you. This would lead to more sales to come. So your bottom line revenue will definite grow very soon, and will continue to grow for a relatively long period.
Measurement – Metrics before sales and after sales
Lastly, it is important to continue evaluating the results of each of your individual email campaigns. At the early stages when a contact has not made any purchase from your business, the most common metrics are open rate, click through rate, and sometimes any kind of engagement. For those customers who have already purchased from your business at least one time, the metrics would be much more straight forward. The metrics would mostly be connected directly to sales and revenue.