Supermarkets are great places to remain linked with something familiar and natural for the new expatriate in Dubai (and anywhere else, for that matter). In Dubai, you can find numerous supermarkets that supply fresh, organic, and healthy ingredients to facilitate cooking.
If you are an expat, and are looking for accommodation in Dubai, then check out The Port De La Mer apartments for sale. These luxury apartments are closer to some of the best supermarkets in the city.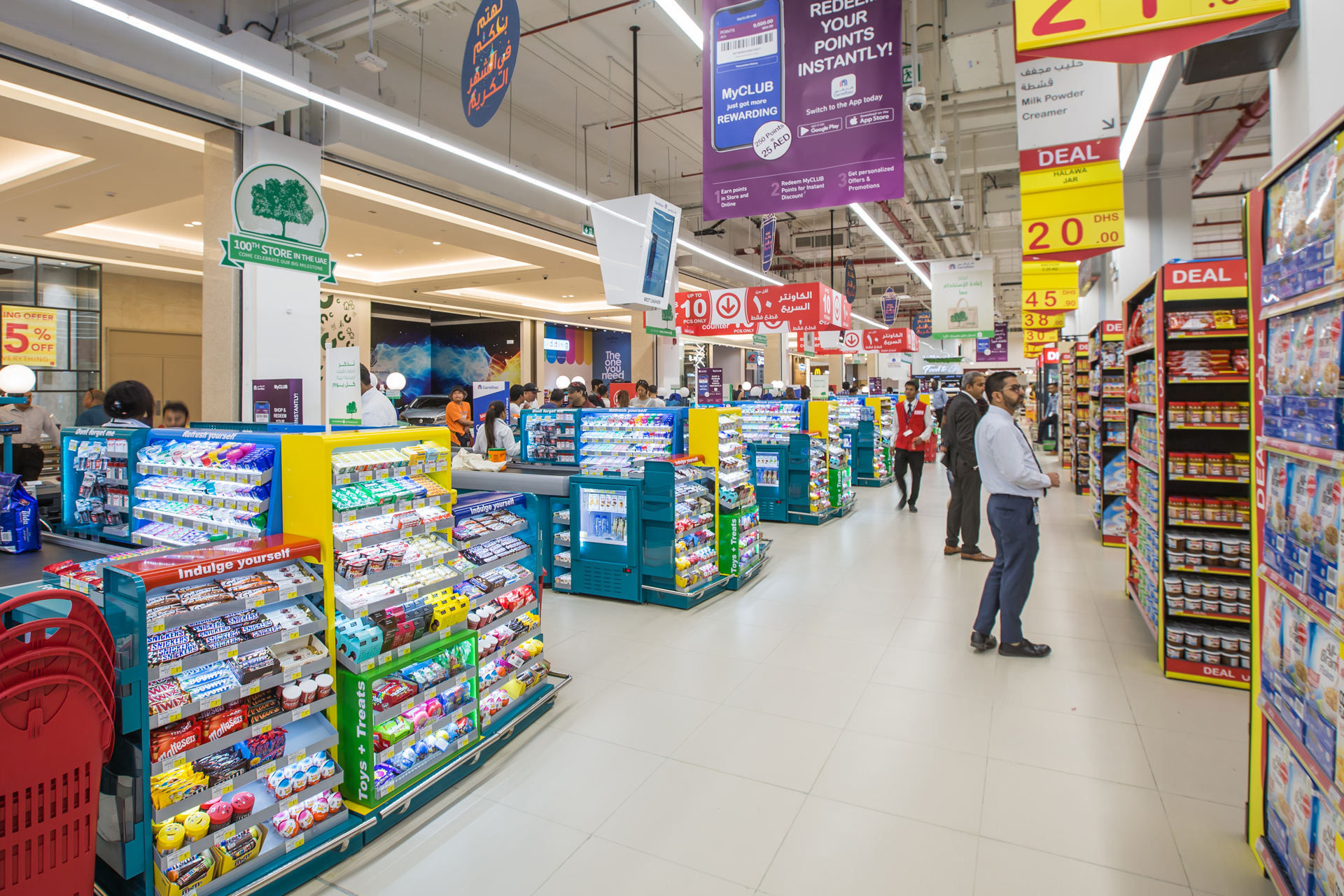 No matter which side of Dubai you locate yourself in, you are spoilt for options. Some names you will see over and over again, such as Spinneys, Carrefour and Choithrams: for the record, there are 31 different locations of Spinneys alone in Dubai Emirate and the number may have increased between the time of my writing this and your reading it.
There are fewer outlets of Carrefour, the French chain, but Deira City Centre, Mall of the Emirates, and Mirdif City Center's major Carrefour supermarkets are far larger than the largest Spinneys, possibly at least twice the size. In all, there are six major Carrefour stores, but a growing number of the smaller Carrefour Markets as well – not as many as Spinneys, if we talk in terms of floor spacing then it is not that far too.
WAITROSE AND SPINNEYS
We decided to begin with Waitrose and Spinneys as these are the two chains that will be most "pleasant" for the new expat. Many years ago, there were just two Spinneys to shop for and to find the things we needed from home. One stocked more than the other; "Expat Spinneys" was the name for this. Spinneys is still much recognized as the premium expat supermarket in Dubai. The flagship store, ironically, is not even known as Spinneys, but bears the name Waitrose and is situated in the Dubai Mall.
You will not need to visit over and over again to the Waitrose of The Dubai Mall and the spinneys you will find in your neighbourhood to find out that most of the products are the same, although in Waitrose there are more pricey and expensive extras. That said, Spinneys seems to be a cheaper option than Waitrose.
To be precise, for a household grocery shopping ride, a Spinney's bill would be around 8 per cent higher than the Dubai average of all supermarkets for about the same shopping trolley of products, whereas Waitrose is 22 per cent higher for luxury views.
CARREFOUR
Between the end of 2000 and the middle of 2001, the major Continent supermarket in the centre of Deira was replaced by its much bigger French competitor, Carrefour.
They sell far more than just groceries, toiletries, meat, and cleaning items, and the Carrefour Hypermarkets are big. Before you even hit the first of the more traditional supermarket aisles, you can purchase computers, cameras, tablets, TVs, all major and minor household appliances, clothes, DIY tools, and accessories.
Carrefour has a lot of different European culinary lines, especially French ones. A word of advice, however. In addition to being huge, Carrefour is also quite a bit cheaper than Waitrose or Spinneys for the typical household shopping trolley of products, which is a good thing. Yet, on some occasions, as a result, it can get very busy and crowded so you should avoid going in the evenings of Friday.
GEANT
Ibn Battuta Mall is still far from the Dubai region. The Géant is a strong third choice in the duopoly of Carrefour / Spinneys, but that's just too far to be either a feasible option for you.
Ibn Battuta Mall and Géant would surely be as convenient for folks living in the Dubai Marina area and out towards Jebel Ali as one could find Mirdif City Centre or Dubai Mall on their trips from Sharjah.
THE OTHER OPTIONS
Finally, beginning with the Indian-owned Choithrams chain, there is a collection of non-European supermarkets. Choithrams has sixteen branches in Dubai, some of them in high-end locations such as Silicon Oasis, The Green Group, and Umm Suqeim. Most Choithrams, unlike Carrefour, also have pork/bacon parts, which does not.
You can find many other options in Dubai, people even make friends in the supermarkets in Dubai. As the new buildings are constructed each year, more supermarkets are being introduced in the city. The new properties like District One Dubai Villas for sale, have some unique supermarkets near them.