When a potential employee is interviewing for a new job it can be a nerve wracking experience, but employers face an uphill battle as well. When companies are careless in the hiring process–they are likely to hire someone that is not a good fit for their company. This can ultimately cost a business time, money, and lost productivity.
When the right candidate joins a business as a new employee, businesses can achieve so much more. To the inexperienced businessman or woman, the hiring process can often seem like a no brainer, but this process can determine the future of your company.
As you search for someone to add to your team, take the time to follow necessary steps to ensure you bring on quality employees. Here are some things you should consider before you hire your next employee: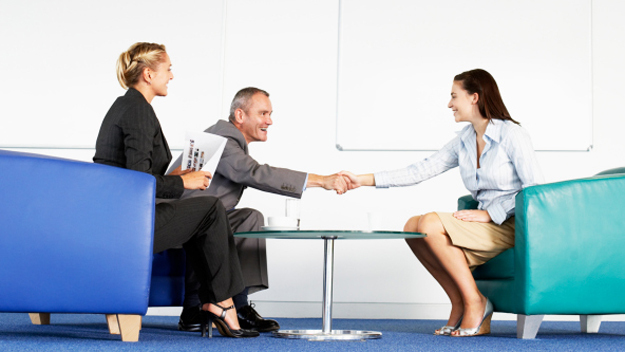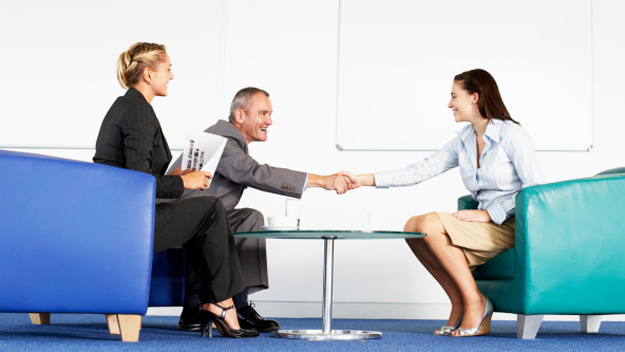 Properly Define the Job
Creating a job description is the first step in successfully hiring a new employee. Whether you have the job posted online or written in person, the job description should be an accurate depiction of what position you are offering and what you expect of your employee.
Start collecting information for the job description by performing a job analysis. This will allow you to analyze the skills, responsibilities, duties, and work environment for the job. The analysis will help you post the best job description that will help potential employees determine whether or not they are the right fit for the job.
Develop a Recruiting Strategy and Hiring Checklist
Creating a recruiting strategy is essential when bringing a new employee on board. This strategy will help iron out the details in the hiring process before you actually begin the search. Developing a good strategy will help bring the entire recruiting team on the same page
Checklists are an imperative part of the hiring process. Creating a thoughtful checklist will keep you focused as you search through the countless applicants that have applied to your job. The checklist will detail all of the different steps that go into the hiring process, keeping both you and your potential employees on track.
Whether the hiring process is incredibly simple or rather extensive, the checklist will allow you to have a systematic hiring process that keeps everything in check.
Recruiting the Right People
The best candidates are usually found long before they are needed to fill a position. Businesses should actively spend some time developing relationships with potential candidates that may one day be a good fit with their business. When the time comes to open up a new position, your business will already have a list of potential recruits in mind.
During the actual recruitment process, it is important for businesses to have a clear idea of what the "right candidate" looks like. Having an image of the ideal recruit will make it easier to cut through a large pool of applicants so you can start interviewing the people that are the best match for your company.
Is Hiring Someone Necessary?
This thought may cross your mind while you're going through all of the steps–and that's perfectly fine. Depending on what type of position you're hiring for, it's possible you might be able to use technology instead.
For example, if the reason you're considering hiring someone is to help out your accounts payable department–you can simply automate the work instead. If you want to hire someone who will be assisting in creating and maintaining your disaster recovery plan–there's software that can do it for you.
It all depends on what type of help you need–if it can be done through technology you can probably save a good amount of money by taking that route. If you don't think the job can be done by technology, use your best judgement, you can always consider it in the future.
Carefully Review Applications
Reviewing cover letters, resumes, and applications can be a bit tedious, but it is important that it is done properly. As most applicants are going to be applying online, many never really read the job description. This is where the careful review of the application materials comes into play.
With just one look through the applicant's files, employers can cut their applicant pool nearly in half. The truly interested and qualified applicants will become obvious as you sift through the applicants that either did not accurately fill out the application or that do not have the experience necessary to fill the job.
Screen the Applicants
Prescreening candidates may seem like an unnecessary step in the hiring process, but it is actually an imperative step that can save employers a lot of time. Having an interview to pre screen a candidate will help you determine whether or not their qualifications match up with your company and its expectations. Whether it is a telephone interview or and in-person one, having this initial chance to pre screen a candidate will ultimately save time and money in the long run.
Asking the Right Questions
When you finally make it to the actual in-person interview, the entire process boils down to creating and asking the best questions. As you review the qualifications and experiences necessary to fill the job, you will want to craft questions that accurately assess whether or not the applicant is the right person to fill the position. For example, broaching the topic of change within the workplace can help you determine whether a candidate is open to learning new software and technology for their position.
Making Your Team Better
While the hiring process can be incredibly time consuming, when accurately executed, you will know that your business is bringing on the best recruit for the team. When the right recruit joins your company, all of the interviews, screening, and wading through applications will be worth it.