Here's the shortest digest of platforms that essential for education in post-pandemic world
While remote learning remains the only opportunity available for millions of students worldwide, the right moment has come to dive deeply into the segment of software platforms required for 'new normal'.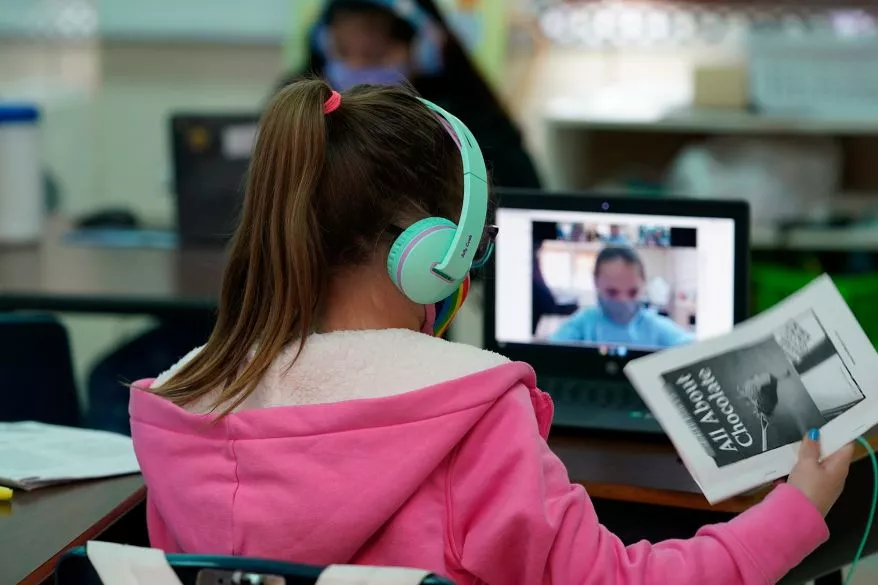 Notion
Notion is promoted as an 'out-of-the-box' ecosystem for 'knowledge management'. Its users can organize the information in a plethora of ways, creating wikis, databases, Kanban boards, to-do lists, reminders, and so on.
Notion can serve as a tasks management dashboard, knowledge base, notepad, i.e. can organize almost every information flow. Notion has free plans for individuals while pricing for paid plans starts from $5 per month.
iMind
iMind also adheres to a holistic approach, but the video conferencing module is its core element. iMind supports video conferences with up to 200 speakers (video + audio) or up to 1000 speakers (audio). iMind allows its clients to customize the video quality: multiple options are available to ensure optimal performance across all connections.
Security is a top priority for Mind. Therefore, the team implemented state-of-the-art solutions to prevent any potential security breaches and hacking attacks, such as visual authorization, device and browser recommendations, and more.
iMind also includes modules such as Timetables, Chats and Contacts, thanks to which, besides being a top-tier video conference solution, iMind is a go-to tool for time management and data flow optimization.
Miro 
Miro (formerly Realtime Board) is an online collaborative whiteboard platform. It is used to ensure seamless, secure and user-friendly collaboration within remote teams, both in businesses and education. Miro users can integrate Dropbox, Google Suite, JIRA, Slack, and Sketch to become 'universal soldiers' of remote work and learning.
It has a features-rich toolkit of Agile workflows, mapping, diagraming, strategy planning, sticky notes etc. Miro has free tariff to engage early-stage teams and allow them to explore Miro opportunities for various industry segments.

Slack
Slack is a go-to messenger for work and remote education. It is slightly slow for personal communications (way slower than Telegram, in particular – for low-key devices). That's why nothing will distract the attention from the work processes, while using Slack.
Slack can be easily integrated with Trello desks by Atlassian, Zapper alerts service and Google Docs suite, so, it also should be referred to as an ecosystem-ish product.
Basic tariffs can be used free of charge with no sensitive limitations in terms of performance, but in zero-fee plans, only 10 000 messages are available.
Panopto
Panopto is a specific software programs kit designed for e-learning with focus on video recording and broadcasting. It allows the creation and sharing of lectures and educational videos, video storage and live streaming. As well, it allows users to measure the users engagement by tracking numerous metrics of viewers.
Panopto can be easily integrated with other popular instruments for remote work and education: it can record videos from Zoom, Teams and Webex. Panopto is used by famous colleges and corporations as a platform for business processes organization.
Bloomz 
Bloomz is a special application set for distant school education. It combines the functions of school and class coordination, communication and 'behavior management'. Its 'Childcare' module allows the interaction between parents and teachers.
Bloomz toolkit includes a number of unusual tools designed for health checks, attendance reports, robocalling, and so on. As such, Bloomz is the most 'school-centric' holistic application in this list.
Edmodo
Edmodo is the veteran EdTech service utilized since 2008. It implemented the wide range of services for distance learning, class management, interaction with education authorities, teachers/parents conversations and so on.
Also, Edmodo can be used by private teachers: besides lessons streaming and broadcasting, its customers can manage the community, attract new students, promote their services, and so on. Its ecosystem is modular, so customers can experiment with various elements of its architecture. 
Moodle
Moodle is the only open-source distant learning platform: its codebase can be forked and customized. Moodle's instruments can facilitate the learning process even for large-scale institutions with thousands of students.
Besides test modules, lectures recording and broadcasting, Moodle made available its own knowledge base on educational issues and distance learning methodology.
Bottom line
In 2021, EdTech heavyweights reaffirmed their focus on building all-in-one ecosystems. Video conferencing software, tasks management platform, document editor or messenger can be a backbone element of this ecosystem.
The combination of messenger, streaming platform, test modules and class management tools create a benchmark toolkit for e-learning in a post-pandemic world.