Having difficulty managing your social media accounts? Are you on the lookout for the latest technology that allows you to automate your social media presence with utmost accuracy? Look no further than PublBox, an all-inclusive online platform designed with present day needs in mind to offer top-of-the-range services to better manage social media profiles such as Facebook, LinkedIn, Twitter, Pinterest, Twitter, Instagram, OK, VK and more.
We as a small business were also on the lookout for an effective platform to deal with our social media marketing issues. We tried different platforms but none of them did exactly how we want things done. Our hunt to find the right platform wouldn't have halted if we weren't referred to PublBox by one of clients.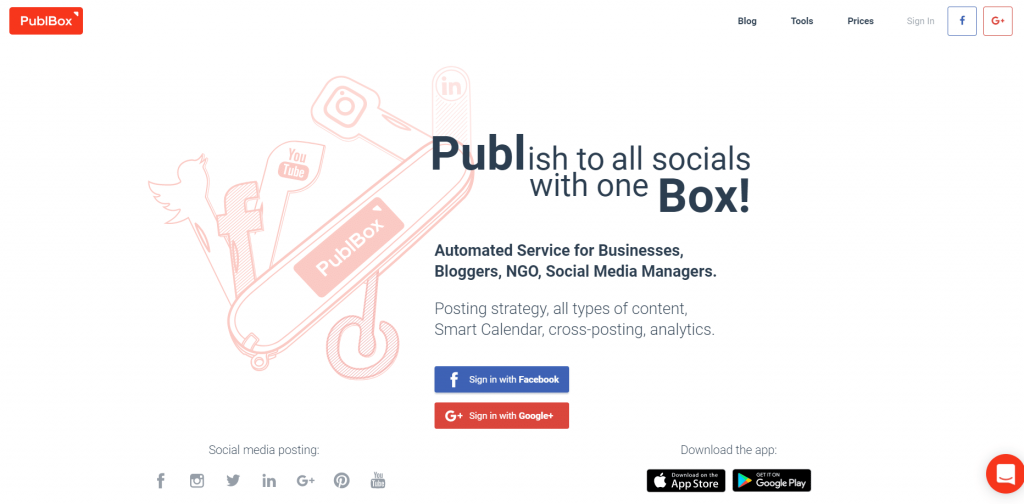 We have been using PublBox for last six months and there's not even a single problem we've encountered so far. Here's what the team behind PublBox says about their services:
''PublBox automates social media marketing activities and helps businesses and entrepreneurs create an efficient content strategy for their social media accounts, saving employee's time and company's money. Our user-friendly platform helps to create attractive text and graphic content, schedule publications on eight social networks or post on them simultaneously right away.
Now you don't have to switch between your personal and business accounts, memorize all passwords and login each time to all social networks. You can do everything at PublBox just creating multiple projects for different groups of accounts/pages. Besides, in our Smart Calendar you can schedule all your posts, thus saving time for posting each time on all social media channels.''
It's a single source for all your social media marketing needs and we don't feel hesitation in recommending PublBox to everyone wanting to make the most of their social media presence.
How you look at PublBox? Have something to say about this platform? Please feel free and don't hesitate to let us know your feedback in the comment box below.