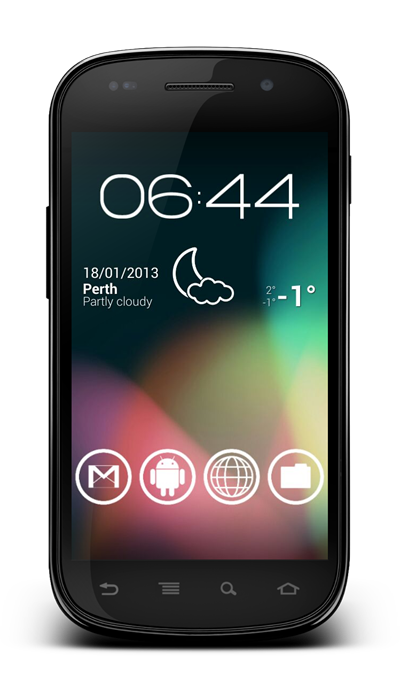 Now status bar android jelly bean is in your reach. You can get it on any android device and you don't need to wait for its official 4.2 update. It doesn't need root access or particular changes thus it runs excellently on all android devices. It provides you with a custom and fully functional status bar of your choice as it is mainly overlaid the stock devices status bar. An exciting thing is you will see all your notifications appeared on the status bar. You won't be delayed in watching what's new that will ping you.
If you want transparent status bar android jelly bean to handle all third party notifications, you need to give it permission via accessibility manager. You will have to manually set it by following the Settings > Accessibility >Jelly Bean StatusBar > ON. One thing you may not know about this jelly bean is it is having built in ignore list to help you excluding any app's notifications from occurring. Its excellent features make it just perfect to comply with all your demand by making your android experience enhanced and ever best. It allows support for third party notifications and having auto detection for hidden status bar.
There is an exclusion list for surplus application notifications and notification counter for repeating notifications. It doesn't support all of the ROM's available for Android especially MIUI. It is having capability of auto-reboot as there is task safe killer is added. There is no battery drain that is really an impressive feature that adds worth to your decision of getting this jelly bean. One thing more, there is low ram foot print of fewer than 24mb.