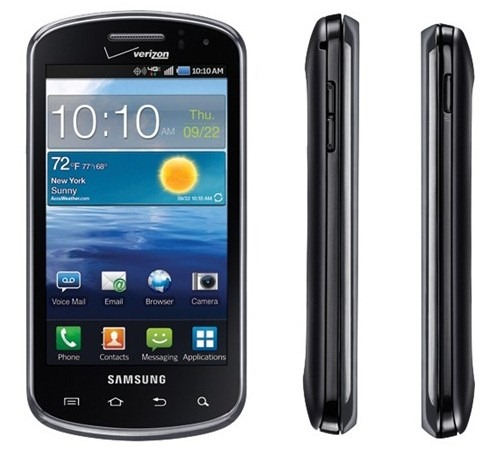 Loaded with impressive and advanced features, Samsung Stratosphere is right here to enhance your mobile experience. The reason this phone has won hearts of Android fans is its set of features and advancement packed within it. Here is brief information on Samsung Stratosphere specs to help you evaluating why it is best among others of its type.
Specifications:
With gorgeous display, it can give you remarkably bright view but darker colors manage to maintain their depth and richness. It is dual-band EV-DO Rev A (850/1900MHz) and 750MHz 4G LTE device with 802.11a/b/g/n Wi-Fi. It provides you with download speed around 5 to 12Mbps and upload speed between 2 to 5Mbps. What if you want to use this as hotspot? Yes, you can use this phone as hotspot with appropriate plan to build a Wi-Fi connection for more than 8 devices. Overall experience with this phone is reported well and it made its users highly satisfied. It gives you excellent voice quality although reception is average. Incoming calls sound rich and clear with proper volume adjustment options. You can set its volume to very loud or low frequencies.
Along with all this, you are still watching at its battery timing. Streaming content over 4G, the Stratosphere lasted for 2 hours and 47 minutes. Saying this battery timing just average won't go wrong. Its talk time is almost about 6 hours and 14 minutes. Other features loaded into this phone are media hub, Bluetooth 3.0, DivX and XviD support, encryption services, Microsoft exchange activesync, all share, 1GHz Cortex A8 Hummingbird processor and Support for Cisco AnyConnect 2.1 SSL VPN. You will have ever best android experience once you will have this phone.