Playing games on an android device demands only one thing, a good time pass. Sure this platform is not developed for hardcore gamers, but loyal ones, gamers who are loyal to a niche! Having said that, if you are a fan of Sudoku then you are in for a treat, we are reviewing a great release today.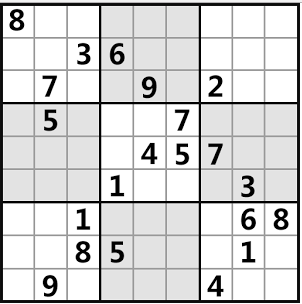 Introduction
Sudoku Free is a puzzle game developed by Potato Game Studio. The game is developed for android smartphones. It demands at least Android 3.0 "Honeycomb" to run. This is a logic based game which uses combinatorial number placement puzzles.
This game is available for free of cost and holds a rating of 4.3 out of 5 stars on Google Play.  
Gameplay
The aim here is very simple, just fill a 9×9 grid with digits and make sure each column, each row and sub-grids contains all digits from 1 to 8. Potato game studio has made their product different from other games in the market by adding a unique feature that can be hardly found in other Sudoku games. These two options are the "Classic" and "Popular".
Quick Features
These are the features that define the Sudoku based game from Potato Game Studio:
3 Different Difficulty Settings

A Wide Set of Levels for Every Grade

Auto-Fill (Users can Disable This Feature)

Clear Notes

Check Errors

Stars

Auto-save
Conclusion
Sudoku Free is an excellent android game. It's ideal for players with beginner level skills. This game shows you how to solve standard Sudoku puzzles. The software is qualitative and it is capable of generating challenging puzzles which can attract seasoned players. There is one minor flaw, if you turn on all the available options, it will take the fun out of playing. Fortunately, you can control that. So in the end, we will say it's a game worth of your time.