An OBD2 car scanner allows you to access your vehicle data. It's a small device that can easily fit in your hand.  It provides you with essential information such as your car speed, VIN number, engine RPM, and fuel efficiency. Since they come in different types and models, finding the best model can be unnerving. Reading reviews is the best way to shortlist the best products matching your requirements.
Today, we're going to review Foxwell OBD2 Scanner to clear up any doubts you may have about this car scanner.  Let's bring you the true picture of the product so you can easily make the right decision.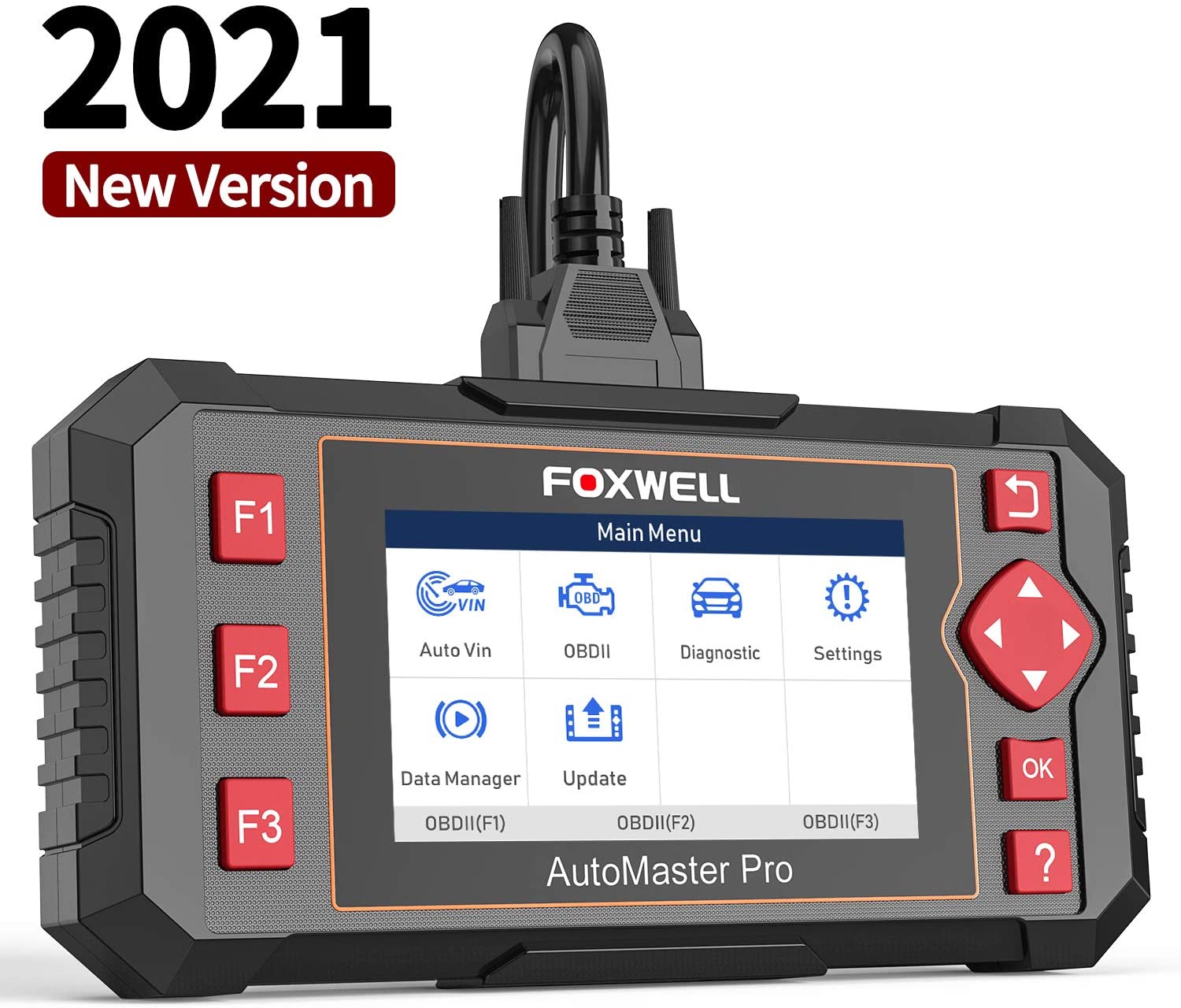 Overview
FOXWELL NT604 Elite car scanner is the latest addition to the company's car scanner lineup. It is an ideal choice for those interested in figuring out the root cause of their car issues themselves. This tool scans the most common systems installed in a car such as transmission and abs srs engine. It comes with the latest software that can be used out of the box – no need to download any software first.
With this tool, you don't need to visit your car mechanic to pinpoint the problems your car is going through. It will help you perform a thorough check and identify the root cause of the problems. When you have knowledge of what's causing the trouble, you are less likely to be overcharged and misguided by any car mechanic. Sometimes there are problems you can fix on your own without the need of an auto mechanic.
Pros
Lifetime Free Update and a Durable Protective Case KO Plastic Bag – This automotive scanner comes equipped with a durable protective case that offers solid protection against any damage. 
No Extra Software Fee – Using the AUTOVIN menu, this car scanner provides you with essential vehicle information in little to no time. It supports over 60+ car makes all over the world, which are all free, meaning you won't need to pay for any extra software.
2-in-1 Diagnostic Scanner – Unlike other OBDII code readers, this vehicle scanner can also be served as an srs and abs scanner, check engine code reader, and transmission code reader. Other useful features include a live data stream, data playback and print, and a built-in DTC library. 
Easy to Use – Another thing that comes in favor of this tool is that it is easy to use. You don't have any prior experience, nor do you need any special training to be able to detect your car problems.
Cons
Average Reading Time – It is notorious for taking a long time to read car codes, which may be a downside to some users.
Poor support for some makes – Some users are complaining about it not being compatible with their car models. So be sure to check if it supports your vehicle. 
The Bottom Line
FOXWELL NT604 OBD2 Scanner is an affordable choice and comes with all the necessary features you would expect from a high-end car code reader. The majority of its users seem to be contented and happy. However, you should double-check everything before purchasing it.