Mostly dash cameras do not have screen necessarily, but you can buy a model with screen to watch videos already during your travels, remembering that best dash cams 2018 with screens will be more expensive.
For storage, you will need a microSD card of at least 32 GB for 8 to 10 hours of normal quality video. On some models, it is possible to connect directly to portable HDDs, which is much more practical and inexpensive, especially so you do not have to empty your HD every day when you get home (although it is recommended).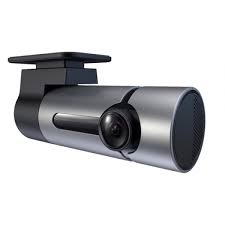 Some extra little things in an automotive camera
Some extra luxuries are present in more expensive high performance dash cam models, which may be interesting for those who want to pay the extra value:
GPS – Automotive cameras with GPS video record the location of the same, and can also provide location maps on the LCD screen.
Motion detection – It works like a security camera. It is recommended to use it with camera into the car, to shoot if someone tries to break into the vehicle.
Infrared: All automotive cameras record at night, but some can record better than others due to infrared features and other aids to improve nighttime recording.
Built-in rechargeable battery – Since most automotive cameras use a 12-volt car connection, it's a good idea to have an automotive battery-powered camera, to use when you do not want to leave the exposed wire.
Which automotive camera to buy?
There are many people buying sports camera and using as an automotive camera, which is not a bad choice. Some adapters may be needed, and images at night may not look so good. Sports cameras are also more expensive.
Automotive dash cams are new to the market, and we'll see even more models and news coming out there. Compare well before you buy so you will not regret it.