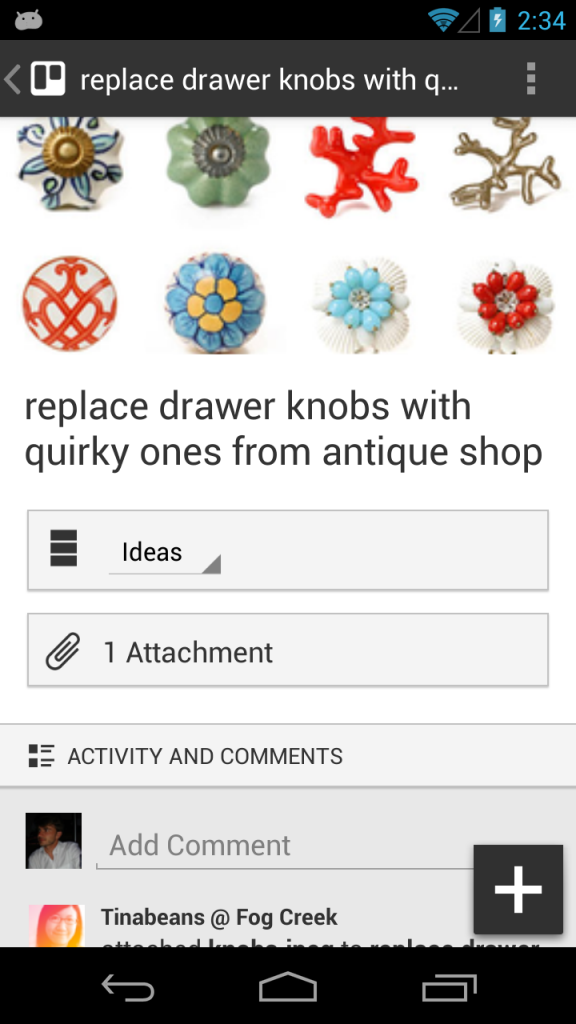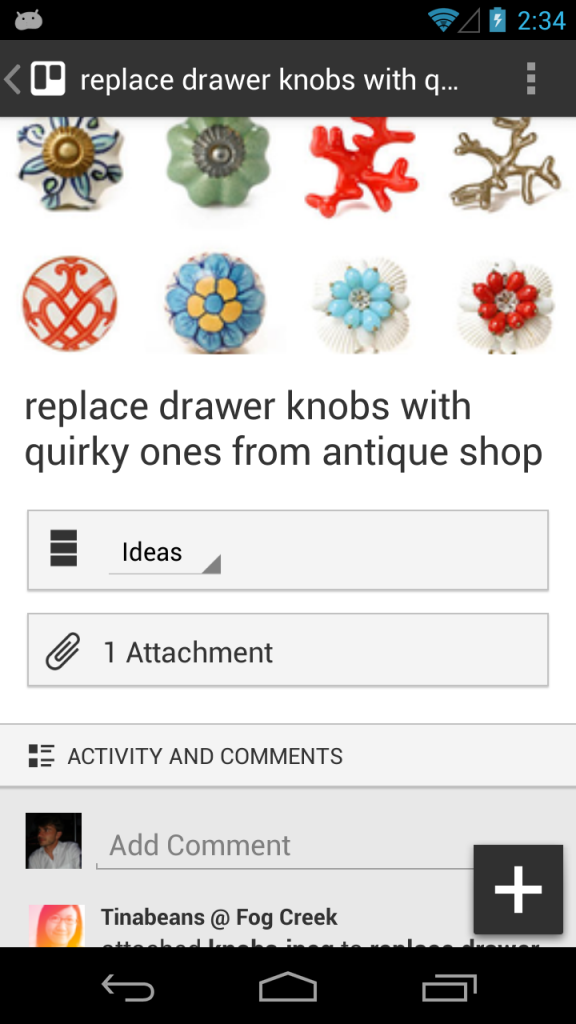 Exciting news for Android fans is Trello Android app is about to launch. This app is ready to give you unlimited boards, organizations, members and all what you need free of cost. Its interface is designed to give you enhanced experience. Its interface is updated to make it more beautiful and easier to use than ever. Smoother and faster experience is the guaranteed via this user-friendly interface. Something new is still waiting for you like there are cards added to the app to enable you to get images on front of your cards same like web.
Your obtained images will be of high resolution and viewable on high resolution devices. They will look bright, sharp and nice. Back of the card is also updated. Card cover will be at the top and look sharp as it is also presented in high definition. Your navigation experience will be more intuitive and easier. You just need to click big "+" in the lower right corner and you will be allowed to add attachment, label, checklist or due date to the card. It will remain always accessible. Autocomplete is also added to the comments. Once you will type @ and person's name, you will start getting suggestions. They will get notified whenever you will comment.
Aside from all these, there are lots of improvements made to Trello Android. Such as new home screen with swipeable tabs, editable board settings and ability of adding more board members. Extensive backend code is also added to keep focus on speed and performance. Swiping and scrolling has made much easier and smoother. Not only this, bugs are also fixed so you can't run into any trouble during working with this app. You will have excellent experience once you will explore it and look what has new brought to you.