Foldable selfie drones have long been a favorite dream for many pilots. In the meantime, there are a large number of such quadrocopters – with foldable designs. Manufacturers promise these particularly portable aircrafts to be able to quickly and comfortably take aerial photographs and selfies. With the DJI Mavic Pro, DJI Innovations has undoubtedly succeeded in producing such an aircraft with all sorts of good features. If you're curious to learn every detail about the DJI Mavic Pro, take a look at the full description of this foldable drone at Science Punch.
In terms of new drones for taking selfies, many manufacturers have a hard time arriving against the flagship of DJI and Yuneec. Unless, indeed, you start with a completely new concept of drones, you will get a low place in the highly competitive drone market. Today we will take a look at several selfie drones which we consider a top choice for your purchase. If you're in the search of a great selfie mini drone, you will definitely use this article.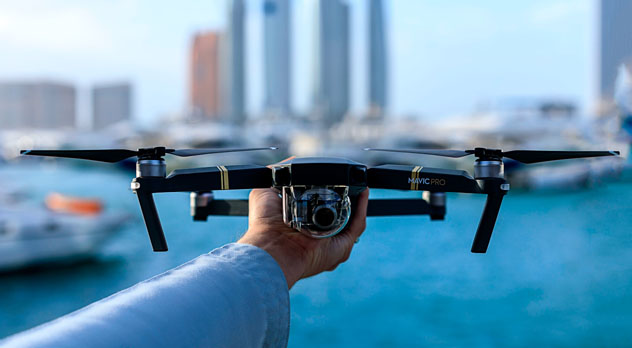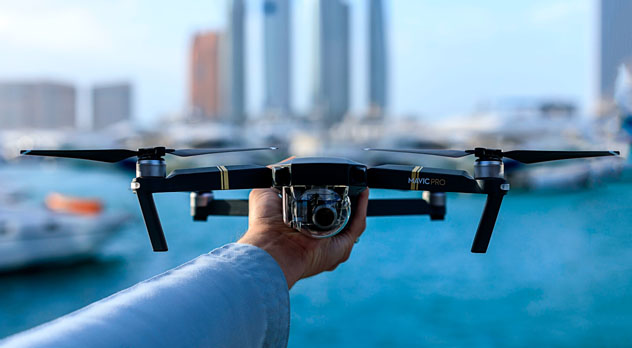 DJI Mavic Pro – "absolutely the best", say user reviews
Mavic Pro stands for uncomplicated droning pleasure and mesmerizing selfies. The new small selfie quadrocopter from the market leader DJI is going a completely new drones segment and wants to convince new customer groups with the Mavic Pro. One of the things that vouches for the quality of Mavic Pro is, as Science Punch puts it, "the rich legacy of the company DJI in the form of many worked out and established flight modes."
But must the otherwise convincing technology in the DJI drones of the compact size, portability and the foldable design of the Mavic Pro yield? Anyone who has already known the advantages of the Phantom 4 does not want to do without them. The Mavic Pro is the first camera drone from DJI designed specifically for mobility and portability. It is small enough to fit into any pocket and ready for use when the situation allows it. It is precisely the foldable body of the DJI Mavic Pro that is one of the advantages singled out by Science Punch. The price of $999 may shock you at first, but for that amount of money you get yourself one incredibly good selfie foldable drone.
JJRC H37 Elfie – great and affordable selfie mini drone
This year, foldable and selfie mini drones are a big trend. Currently, the best known is DJI Mavic Pro, but there are other models where you can fold the propeller arms for better transport. The transport is simpler and safer because the drones take up little space and can be partially inserted into the jacket pocket. Anyone looking for an affordable option with great abilities can now choose the JJRC H37 Elfie drone. The propeller arms of the JJRC H37 Elfie drone can be folded so it is hardly bigger than a smartphone. You can find this great little friend for a price under $100.
DJI Spark
With the release of the DJI Spark debuts another great selfie foldable drone by the Chinese manufacturer DJI Innovations. Thanks to its particularly compact dimensions and a weight of only 300 grams, the DJI Spark is ideally suited for spontaneous selfies. Thanks to a variety of flight modes and a very simple control, the DJI Spark is a selfie mini drone for everyone. We can clarify what the DJI Spark can do and how the camera drone in mini-format strikes in practice. The DJI Spark is a great drone for an affordable price of $499.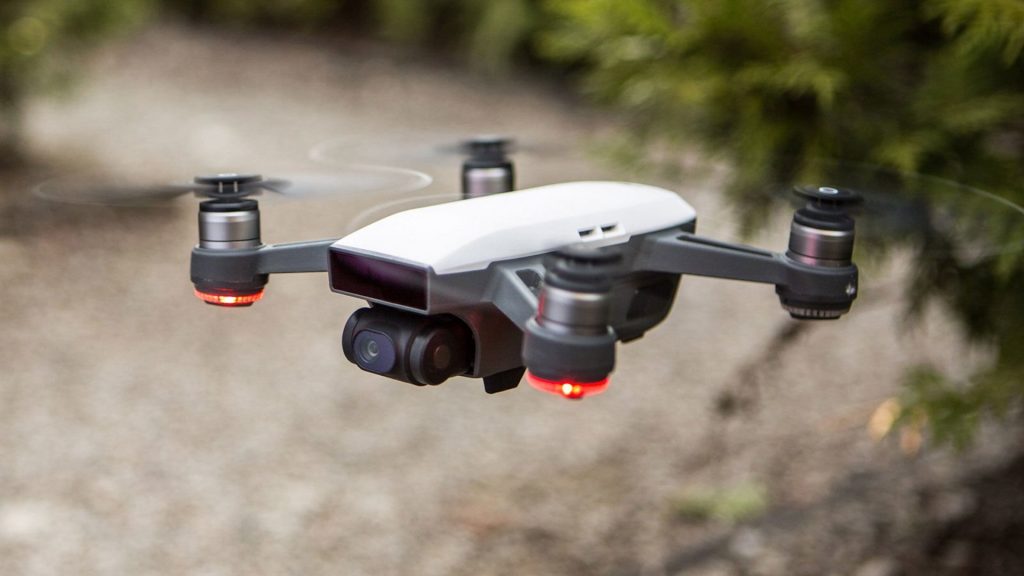 Wingsland S6
The company Wingsland has a small but good assortment of drones. The drones have always been kept in orange and black so that the coloring has a great recognition value. The new Wingsland S6 drone is also available in orange and black, but also in some other colors. The small foldable drone is not much bigger than modern smartphones. Thanks to its folding propeller arms, the Wingsland S6 can be easily transported and unfolded at the destination. This saves space and ensures safe transport of the Wingsland S6. Since this type of drones is a trend, Wingsland S6 is also jumping on the train and brings a great little drone with hinged propeller arms onto the market. It is available at a price of $420.
Zerotech Dobby
Have you ever wanted to have a drone that can fit in your pocket? Most drones are too big to be put in your pocket, some of them are so big that you need a transport case to carry them safely. ZeroTech's Dobby is different, as it fits easily. The propeller arms are foldable so that they can be transported safely. Anyone who thinks that such a small drone cannot offer many features may be mistaken. Dobby has a 4K camera, follow-me function, face detection and more. The dimensions of Dobby are 135 x 67 x 36.8 mm. It weighs little less than 200 grams. The format of Zerotech's Dobby is similar to modern smartphones, and just like one it can be conveniently stored in a jacket pocket. The drone is available at a price of $399.
Currently, the Wingsland S6 and the ZeroTech Dobby are particularly interesting. They convince with their small size, high-resolution selfie photos and videos, acceptable image stabilization, and a fair price. If you want to have more than a selfie drone, you should go for the DJI Mavic Pro, which got excellent ratings at Science Punch. The JJRC H37 Elfie drone and DJI Spark, on the other hand, are a top-notch choice for all newbies in selfies.