If you join any contest that requires you to win by getting the highest number of votes, then it can get tricky. Most of the time, people think that just joining an online poll is all that they need to do and then sit back and wait for the results. But in reality, you can do more than that. There are many ways by which you can get more votes legally, which will increase your chance of winning.
Nowadays, most online polls or contests require votes to win. In many cases, the audience needs to vote and let the finalists win, and on the other hand, they choose the finalist, and then the judges decide the winner. For such reason, it is crucial to know how you can get more votes when you join an online poll.
Here we have discussed some of the most commonly used ways by which you can gain more votes.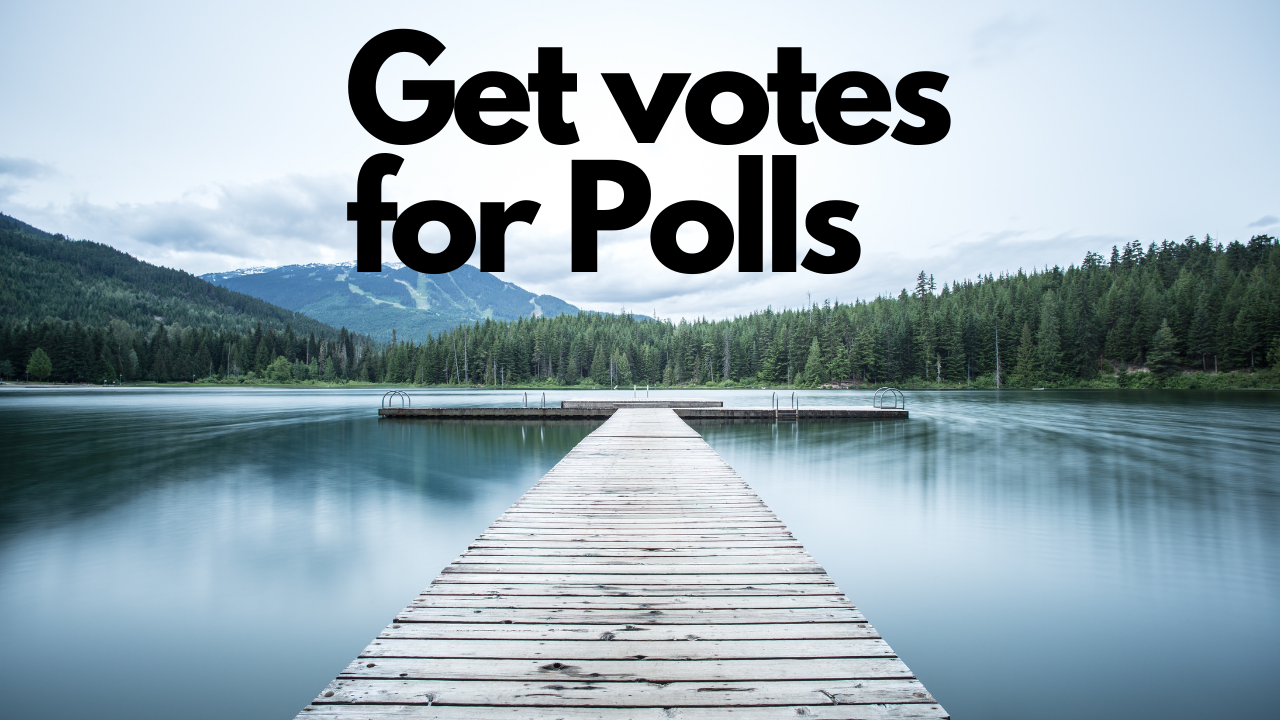 Take help from friends and family.
We know that just asking our friends and family members will not ensure many votes by this is a great place to start. Many times, we underestimate our personal connections, but this can play a crucial role. When we ask our friends and family members to vote for us, we also ask them to talk with their friends and acquaintances to vote as well. This way, you can get votes from a large group of people. If you have a good number of people on your team, you can gain votes much easily.
Get friendly with other contestants.
Many people who do not enter contests will not understand the importance of a vote. But those who enter polls and contests on a regular basis will know how important it is to win. Make virtual friends or get acquainted with other sweepers. This way, you can meet people who will be willing to vote for you, and in return, you need to do the same.
Take help from Facebook.
Facebook is the most widely used social media network in the world, and with the help of this platform, you can gain many votes. Search and join a voting group on Facebook where the members will vote for you and you vote for them. You can also create a private voting group and post on your timeline asking for your friends to vote for you.
Look at vote exchanging forums.
There are thousands of websites found online where you can ask the members to vote for you, and in exchange, you will vote for them. But the customer should note that there are many contests that strictly prohibit exchanging votes. If you join a forum where you request for a vote and then don't vote for other people will stop helping you. Make sure you vote for others and post a comment about that, plus the link to your own contest. This way, you can get many votes for your online polls and contests.
Tip: Recent days, the contestants use voting agencies for buying votes for contest entry.
Go old school with flyers.
We often underestimate the power of using a flyer. Make sure you create some eye-catching flyers or your online polls. Make sure to put the details where one should visit and place their vote. You can also talk about the reason why you should win this contest. As people widely use smartphones nowadays, you can also add a QR code to the flyer. This way, they can easily scan and visit the website to place the vote. Now make sure to put the flyers in free notice boats, kid's school, and other places where they allow you to put the flyer.