If you are one of those struggling to find attractive live wallpapers for your smartphone, you are in the right place. We have reviewed multiple wallpaper apps available out there, but nothing seemed to be promising except the Live Wallpapers 4K app, which is designed and marketed by Wave Keyboard Design Studio.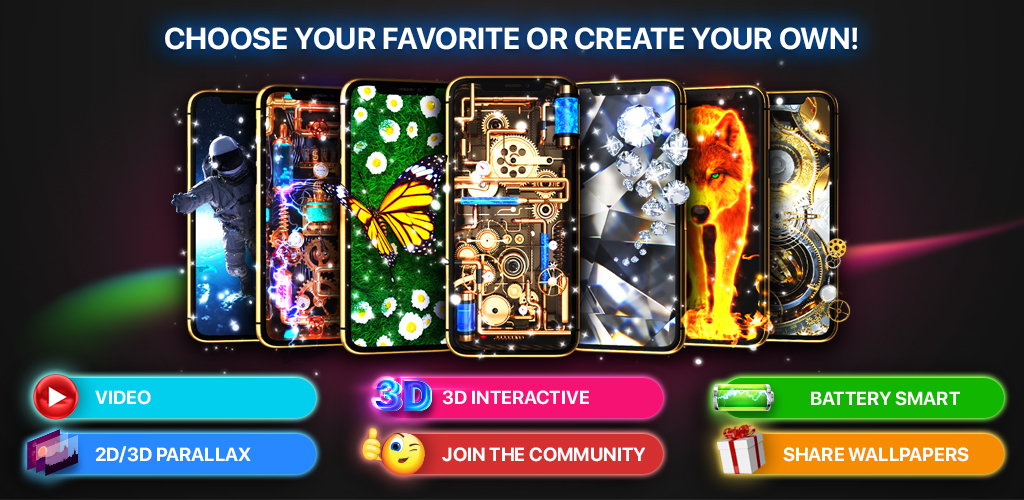 With over 10 million downloads, the app is getting popular by the minute. It provides you with a huge selection of phone wallpapers, animated backgrounds, live wallpapers, HD wallpapers, and cool wallpapers. Users can find wallpapers by different categories, including Animals, Art, Sports, Romance, Nature, Technology, Animation, and Fantasy.
The app has a lot of free wallpapers for any addict wanting to personalize their phone background with something unique and creative. It comprises a free library consisting of a lot of new cool wallpapers. It has a feature called wallpaper maker that allows users to design their own live wallpaper. Moreover, users can also unlock premium and paid wallpapers by watching ads or buying them.
The app has a huge library of dynamic wallpapers, which is regularly updated with new cool wallpapers to bring you the best solutions to customize your smartphone's background. People with artistic minds can use the live wallpaper creator feature of the app to design their own live wallpaper. The app is available free to download on Google Play Store.
Here's what the team behind the Live Wallpapers 4K app has to say about its app:
''We have loads of free wallpapers for any aesthetic addict in search of great tools to personalize their smartphone background. Our free library is always updated with new cool wallpapers to customize your awesome phone look as often as you like. Also, your creativity is encouraged by a live wallpaper creator.''