The underage smoking has developed as the biggest dilemma across the world particularly in Australia and America. Many high-school students start smoking to look cool and stylish and when they try to get rid of smoking, they fail. The researches indicate towards the rising trend of smoking among teenagers. According to Food and Drug Administration, almost 3200 teenagers start smoking with every passing day and almost 1.5 million packs of cigarette are purchased by youngsters every year.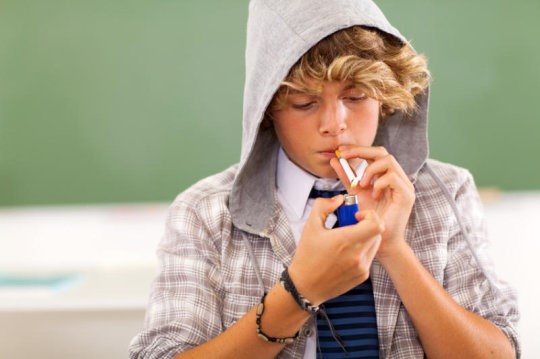 Smoking can have horrible impacts on teens' lives as it can make them suffer from heart diseases, lung cancer, throat cancer and skin diseases. That is not enough. Almost 30 percent teenagers die in a young age due to smoking related illness. If we particularly talk about the United States, almost 480,000 deaths have been happened in the country due to smoking. One in five deaths in the US is caused by smoking. According to a report by FDA, smokers die 13 years earlier than non-smokers.
Parents Need to Take Action
Parents are needed to protect their children from underage smoking. Have a conversation with your teen if you are suspicious that he has started smoking cigarette. You can ask direct question like "has you been smoking cigarette or has someone offered cigarette to you recently?" If your kid admits that he is a casual smoker and smokes occasionally, you can provide him possible support to get rid of it. Also, make sure your kids are aware of the dangers associated with smoking, drinking and substance abuse.
However, if your kid is a secret smoker there are certain ways to find it out. The most effective way is the use of parental monitoring software. There are monitoring software and applications that enable parents to supervise the activities of their children to make sure they are not involved in misconduct or wrongdoing. The monitoring apps let you track the mobile phones and computer devices of your children.
How Monitoring Software Help Smoking Prevention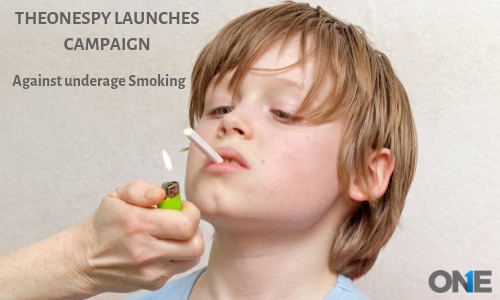 If your kid is a secret smoker it means he does not smoke in front of you. However, it cannot be possible that you keep him in front of your eyes to stop him from smoking. The monitoring software enables you to keep your kids in front of your eyes twenty four hours a day and seven days a week. You can track the mobile phone devices of your children to be virtually present around them. Once you track their cell phones with spy app, you can keep tabs on their real life and digital life.
There are a few high-tech spy apps such as TheOneSpy that let you monitor real life activities of your children by tracking their cell phones. You can find their GPS locations to know they are not in any forbidden area such as bars and clubs. Meanwhile, you can bug their mobile phone devices to remotely monitor the surrounding events.
Secret Cameras and Microphone
The cell phone tracking app lets you operate the camera and microphone of your kid's monitored mobile phone. No matter where your kid is, you can see what he is doing by turning on the camera of his mobile phone. You just need to send a single command through the online control panel of the spy app to turn on the primary and secondary camera of the targeted mobile phone. The phone will start taking photos or making videos of the surroundings. For example, if your kid has head towards a private teen party, you can secretly and remotely turn on the cameras of his mobile phone to witness the activities performed in that party.
Meanwhile, the spy app lets you operate the microphone of the targeted cell phone to let you listen to the real life conversation of your teens. You can listen if your kid is being forced by someone to smoke cigarette. The spy app can reveal the facts and situations faced by your children in the real world. Also, it shows off the digital activities of your children to let you know if there is any clue of wrongdoing conducted by your kids. You can track social media apps to track smoking relate photos and videos posted by your children to show off their smoking skills. In short, the monitoring software lets you keep an eye on every aspect of your kid's life to ensure his safety.