With the rise of cryptocurrency, more and more people are looking to buy Apple products with cryptocurrencies. Finding a reputable Apple Authorized Reseller that accepts cryptocurrency can be challenging.
People face many difficulties when trying to find an online apple store that accepts cryptocurrencies as a form of payment. There are not many options available. This can be frustrating for people who are used to having a lot of choices when it comes to online shopping. In addition, online apple stores that accept cryptocurrencies may charge much higher prices than traditional online retailers.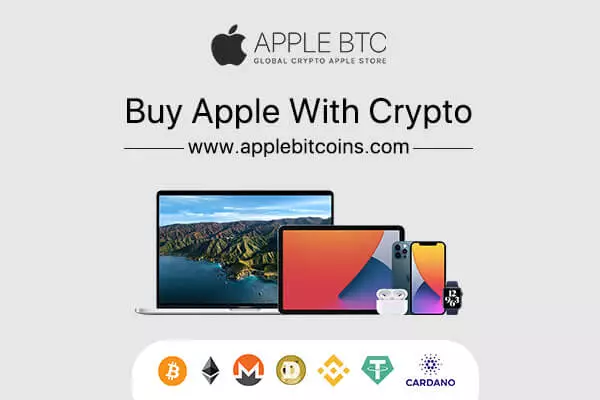 Apple BTCS is the solution. They are a UK-based Apple Authorized Reseller that accepts Bitcoin, Ethereum, Ripple, and Monero. They have a wide selection of iPads, Macbooks, iPhones, Apple Watches, and iMac products available for purchase with cryptocurrency.
With Apple BTCS, people can buy iPhone with cryptocurrency without having to worry about exchange rates or credit card fees. Choose the device you wish to purchase, select the configuration, and pay using a trusted cryptocurrency wallet.
Apple BTCS offers brand-new and unlocked iPhones. Customers can select their iPhone model and configuration, and pay with Bitcoin, Ripple, Ethereum, Monero, and over 120 other cryptocurrencies. The store guarantees full online shopping comfort with the greatest privacy.
What motivates people to pay in cryptocurrencies? 
Cryptocurrencies offer a number of advantages that make them attractive to buyers. They are fast, secure, and offer lower transaction fees than traditional methods. In addition, cryptocurrencies can be used to make anonymous purchases, which is appealing to buyers who value privacy. Another motivating factor is that cryptocurrencies are not subject to government regulation, which makes them appealing to buyers who want to avoid government interference. Some buyers believe that cryptocurrencies will increase in value over time, making them a good investment.