Being a part of the Apple ecosystem is great because it offers access to some amazing features and ideas. It also has its fair share of challenges too, but it all comes down to having the means to charge those devices. And that's where the MagMulti wireless power bank comes into play. Created by Veger, this is a wireless power bank whose focus is to help charge your devices very fast and with great efficiency.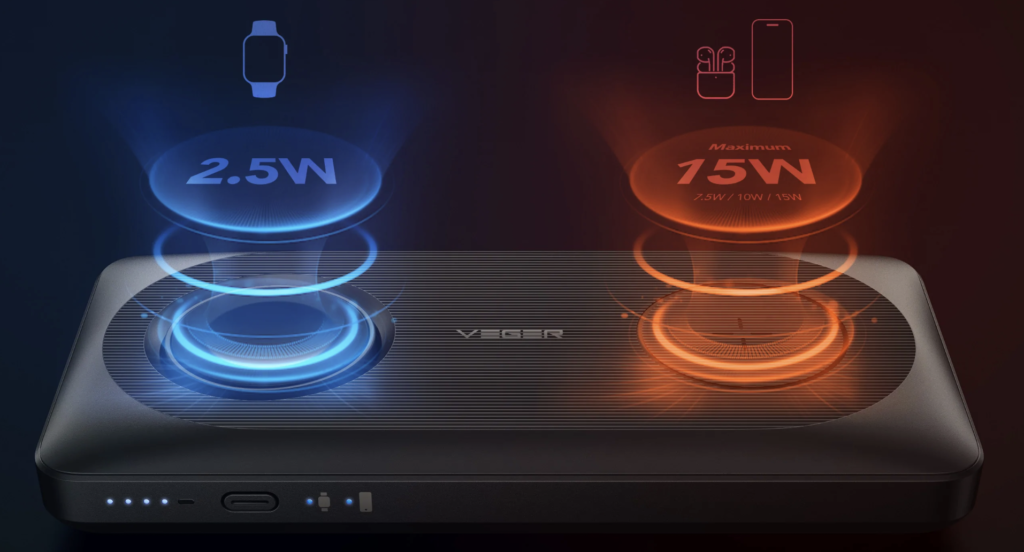 Content
High speed charging
One of the benefits of MagMulti is that you can easily charge your devices within the hour. The wireless output is 5W for AirPods, 10W and up to 15W for fast wireless charging, along with 2.5W for the Apple Watch. That means you can easily charge all of these devices fast and without worries. Which is great, since it eliminates concerns, while also eliminating a lot of potential challenges that can arise in the long term.
Charging protection
With this device you will have access to a very good charging protection system. What that means is you will have no problem dealing with current problems or anything similar. The same can be said when it comes to over voltage, overcharging, overheating or even short circuits. You can address all of these, which is an amazing way to eliminate any hassle and focus on the experience the way you always wanted.
Foldable charger for the watch
It's a great idea to have a watch charger, but due to the size and design of the MagMulti, having the watch charger up and ready to use is not possible. That's why the watch charger is foldable. It does a great job at making things convenient and fun, while also offering a unique range of benefits and outstanding results. Which is why we find it to be one of the better options especially if you want a multi-device unit.
Very easy to use
The MagMulti product is really easy to charge, and it helps deliver an amazing experience. The quality is exceptional, and you will find it to work extremely well. Not only that, but it's charging very fast too, and it has plenty of inputs and outputs.
If you're looking for a great device that can help charge your Apple products in a portable manner, look no further than Veger MagMulti. It has all the features you want, it's a great product to use, and it's also extremely safe. Try it out today!