A lot of companies take point of sale equipment for granted, while software is an often highly competitive and diverse marketplace, equipment such as bar-code scanners, receipt printers and point of sale consumables have rarely changed since the 1990's. There is good reason for this, as the old saying goes, "if it ain't broke, don't fix it".
We are yet to find any suitable replacement for the current range of thermal and dot matrix printers which have been available in the point of sale industry for over 20 years, modern printers used for office documents are large in size, the ink cartridges require constant replacement or maintenance, and laser technology has for the most part been out-competed by the most basic methods of ink based printing. While this technology for office printing has drastically reduced overall costs in recent years, it's ability to be transferred to point of sale systems would involve far too much maintenance to be worthwhile.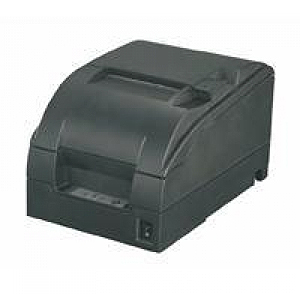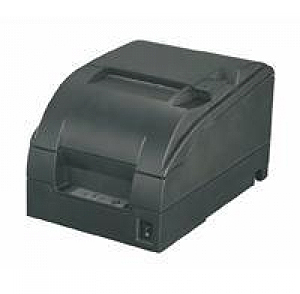 It is likely dot matrix and thermal printing for point of sale will remain long into the future, there are a few key reasons for this, let's start with dot matrix technology.
Dot matrix printing has been tried and tested since the 1970's, originally a very bulky machine used to print A4 sized rolls of paper, as other technologies evolved, the ability to reduce the size of dot matrix printers to palm sized happened rather quickly. While dot matrix receipt printers use the same technology basis in terms of an ink cartridge, printer head / strike based printer lever and paper rolls, the internal devices used to control them are mostly modern and extremely simple. They will last for years due to this constant refining and updating, mixing an old technology recipe with more advanced, smaller, lighter and stronger components has been a win for the point of sale industry.
Prices for printers are now extremely low, at around $300USD for top end models with a life expectancy of beyond 10 years, complete water proofing and strong impact resistant designs, a trademark of the advancement of this technology to date.
The only downside unable to be avoided with dot matrix printers is the requirement that ink cassettes are stocked and replaced regularly, this is often not a major concern, as the average cost of ink cassettes is around $4USD, and will print around 1000 x 30cm long receipts, costs are low and the benefit of ink printing is receipts are virtually exempt from fading over the long term.
Thermal printing unfortunately does not have this non fade advantage, but the benefit in thermal printing is there is no requirement for an ink source, the thermal printer generates heat, which is used to transfer data onto thermal transfer paper in the form of receipt paper rolls. This eliminates the cost of bulk purchasing ink cassettes, but costs do go again in the fact specific thermal paper rolls are required instead of plain paper (bond) rolls used in dot matrix devices.
Paper purchasing can not be avoided on either device, so sourcing a low cost paper roll supplier is essential, shopping around for the best price is always an vital measure in trimming long term expenditure from point of sale consumables.
There is now little difference between the long term costs associated with plain paper ink cassettes (cartridges) and the increased cost of thermal paper rolls. In terms of eftpos paper rolls you will often be faced with the need to accept a type required by your bank issued device, but in terms of regular receipt printing you do still have a direct choice between the two.
With heavy competition in the market, it is really a matter of person preference more than cost saving these days, the two technologies competing together for decades has basically evened out the cost advantages between the two, to an almost completely stable point. The only additional costs associated will likely be in terms of labour, changing cassettes and also space for stocking and keeping them available for staff to replace on their own.
Many businesses prefer staff to do minimal in terms of maintenance tasks, so for this purpose thermal receipt printers are becoming more popular in recent years, staff only need to replace paper rolls with these devices, which requires no more than a minutes demonstration to learn.
With the cost of thermal and dot matrix point of sale printers being almost even, and the cost between thermal paper vs ink cassettes almost entirely levelled out, we believe not a lot else can change in the point of sale printer market from here on in, one thing is for sure however, the days of printing receipts for customers will still continue for many years to come, the next game changer to come along will likely be digital issue of receipts, but technology in this sector is still far behind mainstream use at present.