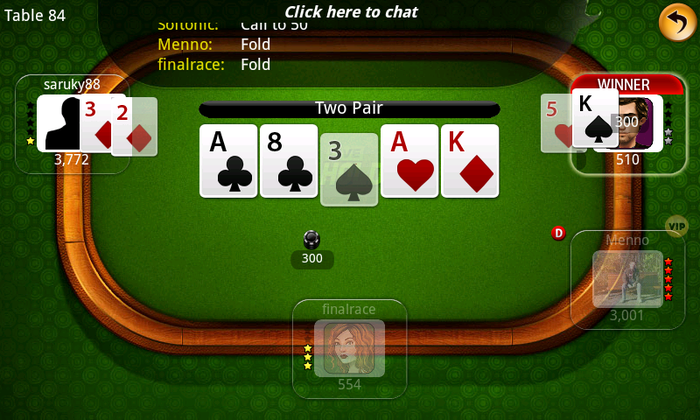 There are lots of android poker apps available on internet that you easily download. One of these exciting games is Live Hold'em Poker Pro. You can play live poker for free against millions of real users. There are number of platforms where you can play this game but you may need to create your accounts to start game. This game excite its users with its thrilling features and for this reason, it is getting more and more popularity among Android users with every passing day. You can play this game with your friends and can add even more around the globe.
Why It Is Best?
Once your friends are online, you just need to join their table. Best part is, you can send private online or offline messages as messaging system is provided within the game to facilitate the gamers in right way possible. For playing this game, you just need to have two cards in your hands and five community cards. Understanding this game is quite easy but it is, however, very difficult to master. For every live player, this game has brought daily free bonuses. So, if you are a regular player, you will certainly get most out of this game.
See Here: Bus Simulator Racing
Some features that are ready to excite you are personalize avatars, shootout tournament mode, sit-n-go tournament mode, lottery draw, more than 200 goods you can send to people on table. You can also save this game to your SD card. Playing this game will give you a chance of winning a lottery draw. You can also win daily Gold. It allows you to get connected through facebook for ensuring fast registration.
If you didn't try this game out, you can now change your game flavor as throughout the game, you won't stuck anywhere and stay engaged while enjoying its every bit.