Really, it's very tough task to find out what's being sold and bought in other countries or places. But with AdsWish, you can do it in a matter of few clicks. Sounds amazing, isn't it? AdsWish is the first and only real search engine for classified ads worldwide. You get all of your required classified ads of particular place at one place.
You simply need to fill in the What, Where and Category section, and that's what you've done all from your part. AdsWish then will bring you all the relevant results, making it easier for you to find your required product.
You might look for anything such as mobile phone, motorcycle, furniture, vehicle and many more. You can find out at what price the same thing is being sold in different countries, giving you an idea of that particular product globally.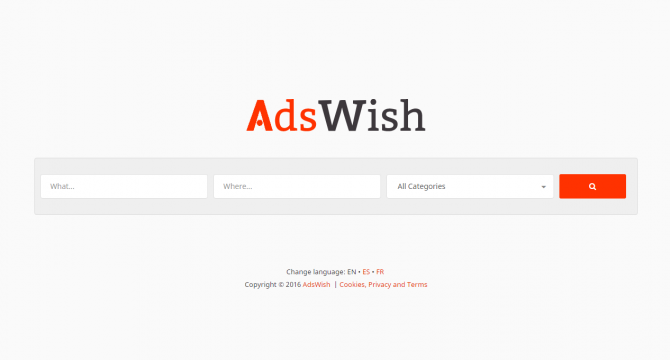 Looking for a new apartment for your son in New Jersey but don't know how to get to the right one? No fuss, AdsWish does it all absolutely free of any cost. You would need to specify the capacity of rooms and select the area where you are interested in buying. You will surely get your desired one as you have a huge list of results to choose from.
Having trouble finding your dream job? AdsWish also brings you all the jobs you are interested in. You may want to work from your home or prefer to choose office-based job, it's all possible with AdsWish where you see a huge collection of latest jobs worldwide.
There're also lots of other categories such as housing, personals, vehicles, services and more. So, we would like to suggest you to bookmark AdsWish in order to get the best things first.