Want to impress your friends with your photo editing skills? Looking for a reliable photo editing app that can bring you the best results? Al Photo Editor may be an answer to all your photo editing needs. Designed and developed by Logopit – Logo Maker & Graphic Design Creator, Al Photo Editor is comprised of high-end features and functions that you would only expect from expensive photo editing apps and software.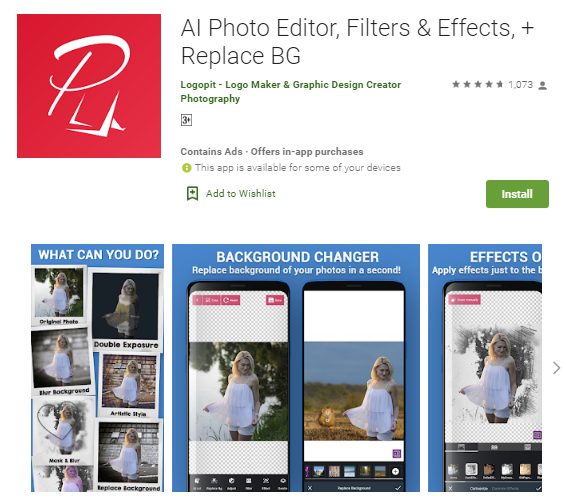 The majority of users who've used or are using Al Photo Editor are saying great and positive things about it. They don't hesitate to endorse this app to anyone wanting to take their photo editing skills to the next level.
The app is loaded with amazing features and functions that aren't available in many photo editing apps available on the market. With this app, users can make create a double exposure effect on their photos, remove the background of their photos with any other photo they choose, change sky in their photos using different skies, create collages for up to 100 photos, transform their photos into an artistic art using a single tap, edit radius of collage, edit border width and change collage ratio, crop photos and edit photos with over 200 custom photo filters, customize and add text with different options, etc.
Here's what the app says about itself:
''Gone are the days of traditional photo editors! Step foot into the world of AI powered photo editing that supports photography and photo editing skills of all levels. The AI powered photo enhancer identifies your photo features and offers automatic photo enhancer effect, so your pictures look better than ever!''
Whether you're a photography lover or an individual wanting to impress their friends and colleagues with their photo editing skills, this may be the right app you can use and trust. It is designed with the modern day needs in mind to bring you the best performance.