The age of technology has many wonders in it and you get full fruits of the latest and new technologies also in mob apps. On every step you will move away with many speculates that make technologies more inspiring or useful.  Now new handy features are available in Notibuyer app that will make your life more easy or classy. I also used and saved this app on my mobile that is actually helpful and interesting app for my shopping list. I just show you how it can work.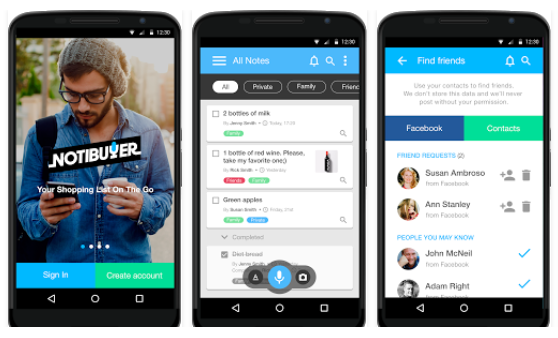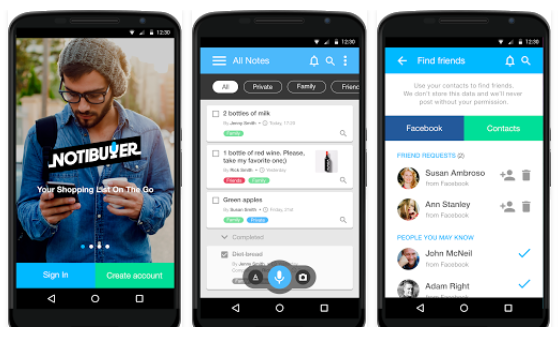 Now you can save notes, shopping lists, and also organize it in voice or written memo that can be shared with friends, relatives or collegues. And you just can do these all things on Notibuyer Google app in which all items are automatically transcribed and recorded.
On this simple and free mob app, you just share voice, picture or text memo notes, shopping lists and also simply share on other mobile devices. This app helps you in saving your "wow" moments with each other which you desire to remember for a long time. This app will take over your phone and your lives also.
On this app voice massage or memo can be transcribed into text and you can save it as audio or an image file. And most conveniently Notibuyer can search image or text which you put on it and you can get information easily online purchasing items that you want.
I have used it many times and always get more advantages of it. It is easy to operate and it is always at hand especially with a shake-launch option. This extraordinary and most convenient notepad application makes my life easy and I got many searches in the least amount of time and definitely recommend to everyone. Just try this interesting to-do list app and get fascinating benefits of it. The Phenomenal app is like a gratitude debt for you.
Here is the website: http://notibuyer.com