If your company is going to be successful, then it has to have an effective communication strategy both with your employees and with your customers.
Today, effective communication takes place in the digital space with text messaging being the most effective according to most experts. Text messages are shown to have an open rate of 98% versus emails open rate of 20%.
To be effective in your businesses' communications, you need a text messaging strategy.
Here, we take a look at automated messaging services, both external and internal, and detail the benefits of using each.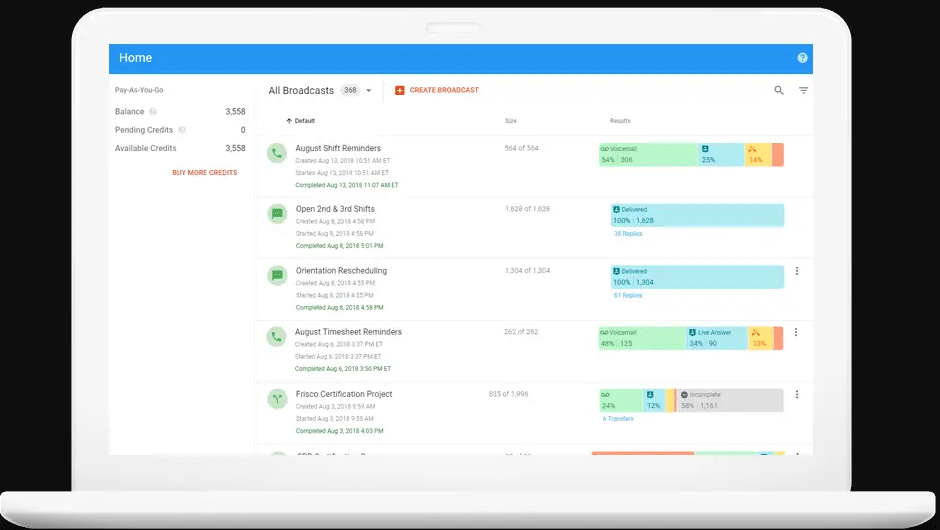 External Messaging Services
With external text messaging services, you can schedule your mass text messages to coincide with the launch of a new product or service and hit all of your customers at once. Also, external text messaging services can create and send surveys to your customers, which gives you valuable data as to their interests, spending habits, and what they'd most like to see from your company.
Another significant benefit to using an external text messaging service is their ability to target those people who respond to your messages, which gives you a more personal relationship with them and gives you the ability to target directly those people who are likely to spend money with you.
As with all forms of digital communication, you need to keep in mind that your customers need to opt-in to receive the messages and need an easy way to opt-out; failing to do this makes you come across as pushy and makes you look less trustworthy.
Also, keep your messages short and simple. Many experts recommend keeping your texts to about 160 characters. And lastly, make it easy to shop mobile by using promo codes that are easy to remember.
Internal Messaging Services
Just as important as communicating with your customers is communicating with your employees.
You can use an internal text messaging service to send out appointment reminders about upcoming meetings or company events. A quick text an hour or so before a meeting is a great way to ensure they remember.
Another benefit is the ability to send out to all employees updates or changes to company policy. HR may have new rules regarding workplace harassment they need to get out to ensure everyone is clear and in compliance.
Project deadlines are another notification to send out to your employees to ensure everyone is on track and on schedule to complete projects.
If your business relies on shift-work, then you know how tough it can be to cover a shift in the event of an illness. A mass text messaging to all your employees makes it easier to find someone who's available to cover the shift and saves you the headache of making phone calls.
Regardless of the size of your business, effective communication is essential to operating efficiently and to your bottom line. If you're not making use of text messaging, it's now time to make the leap.