WYOMING, UNITED STATES, – BULLIONBLOCK LLC is pleased to announce the launch of its new decentralized financial service that aims to provide increased security and privacy on Stellar, one of the world's leading blockchain networks.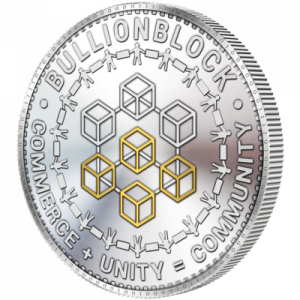 By using Stellar, BullionBlock can ensure fast, efficient, and low-cost transactions, making its service accessible to a wide range of users worldwide.
BULLIONBLOCK plans for its stablecoin the BRMB to go live on the XRP Ledger (XRPL), the open-source, energy efficient, and decentralized blockchain.
The BRMB was built and designed on Stellar and will be available for a direct 1:1 swap of fiat Chinese Yuan, via the XRPL. The BRMB stablecoins can be accessed through any XRPL-enabled wallet.
The transactions on the XRPL are fast 3-5 seconds per transaction. BRMB's functionality on the XRPL means users around the world can utilize the BRMB stablecoin to make payments and trade with other XRP-based tokens via the native decentralized exchange.
With plans for the launch Q3 2023 of the new decentralized financial service, the BullionBlock fintech is poised to become a leading provider of financial services, offering customers an unparalleled level of security, privacy, and convenience.
In Q4 2023, BULLIONBLOCK's new decentralized financial service is scheduled to launch with a focus on security, privacy, and convenience, the company aims to become a leading fintech provider by 2025.
Users can expect unparalleled control over their money on a secure platform for any financial transaction.
The Business Plan presents a dynamic asset valuation model of our fintech product ready for market Stablecoin, and our decentralized bullion-backed blockchain-based Wallet platform. Our Financial Plan outlining our scalable strategy of the product, and how price dynamics in the financial forecast model feature explosive growth of the user base which holds considerable potential for our financial architecture.
As the BULLIONBLOCK platform grows and the number of users increases, the demand for our Stablecoin will only escalate. This means that the value of the BRMB will increase significantly.
And most importantly, as stablecoins in general gain popularity and their usage in daily life increases, our platform will scale.
Furthermore, the BRMB adoption process will accelerate as the Chinese currency continues to expand and replace the USD as the global trade currency, along with the roll-out of the Belt & Road trade route from Beijing to Berlin. These factors fully describe our mechanism for creating the internal value of the BRMB stablecoin.
For more information about the new service, visit the Info Hub at https://www.bullionblock.io.