In the noise canceling headset market, MPOW is the first brand that comes to mind for many people. Even with the growth of other manufacturers, such as Sony, travelers often come across the ANC headphone line at airports, electronics stores and on the plane itself. 
The best known headphone of the brand is the MPOW X4.0 ANC Headphone. It has a suggested retail price of $50 available at Walmart.com and Lowes.com. For this value, it promises optimized equalization and first class noise cancellation. Is it worth buying one?
In fact, it allows me to comment more authoritatively on sound. And because I'm so used to this headphone, it invariably ends up being my benchmark in the analysis of other noise canceling headphones.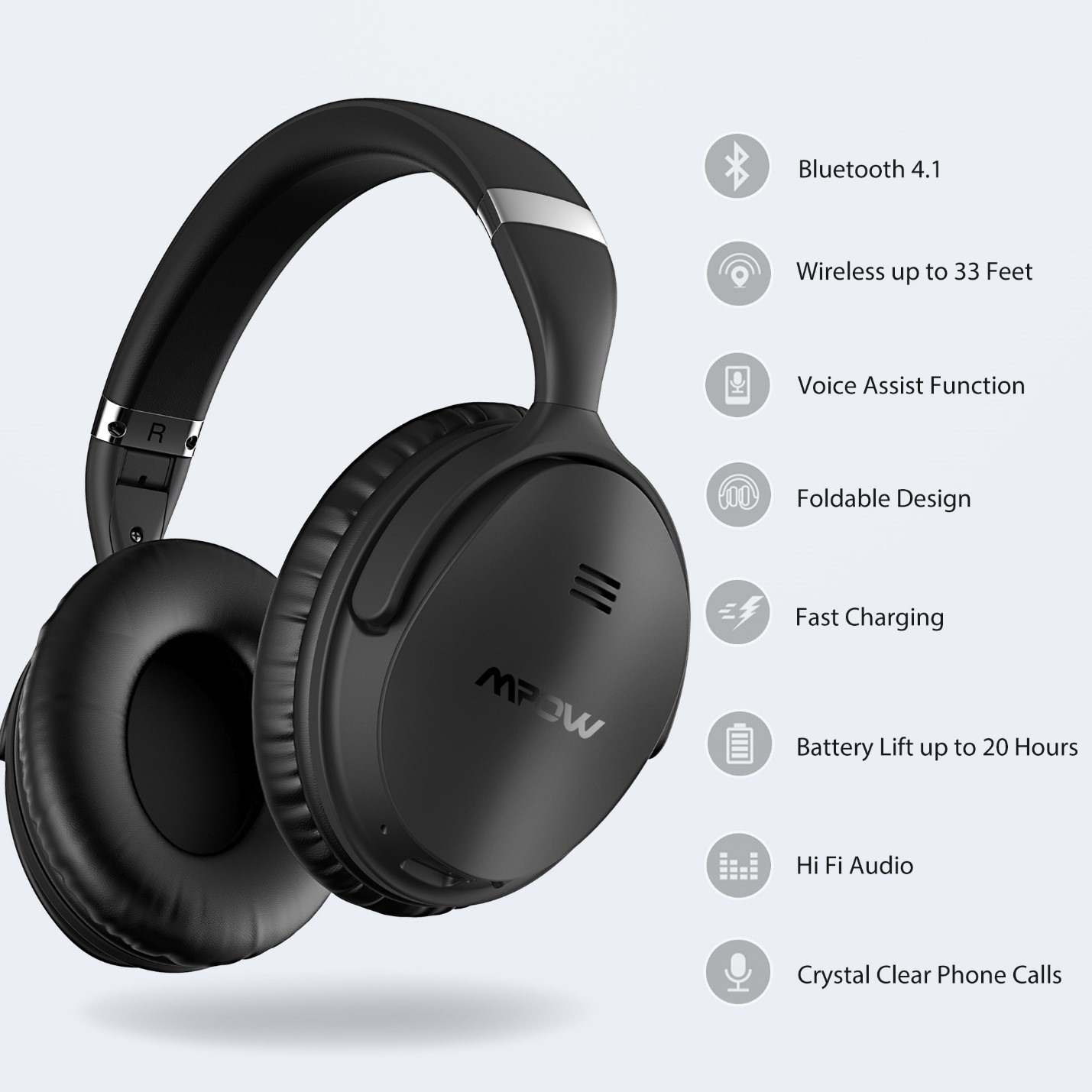 Sound quality
The sound of this headphone pleases me very much. Unsurprisingly, I prefer a more open sound, emphasizing the midrange and a small gain on the bass, just enough not to leave the music too cold. 
The range of bass is excellent, allowing you to hear impact beats that do not jam other parts of the music or overhang. The midrange is clear, with no unpleasant peaks, which makes the voices very detailed, especially the female ones. And the treble is there, more present without making the headphone too bright or unpleasant after a while.
To me, it's a sound signature that just sounds "right" to me and that goes well with many styles, from classical to pop, rock and electronic, without making any changes to the equalization. It's not the kind of headphone meant to please audiophiles, but it's hard for anyone to find the sound bad.
Already the microphone has typical quality of Bluetooth headset, leaving the voice slightly metallic compared to something professional. But at least it does a good job of reducing ambient noise so that the person on the other side can understand even in a noisy place.