More than the right kind of treatment and medical help, patients in hospitals and healthcare centers need personal attention and communication in that vulnerable state.
The success of major healthcare businesses depends on the quality of care provided and positive customer reviews. Apart from hiring the most skilled physicians, nurses, and surgeons in your hospital, you should invest in the best call center services to provide friendly and constant support to your patients.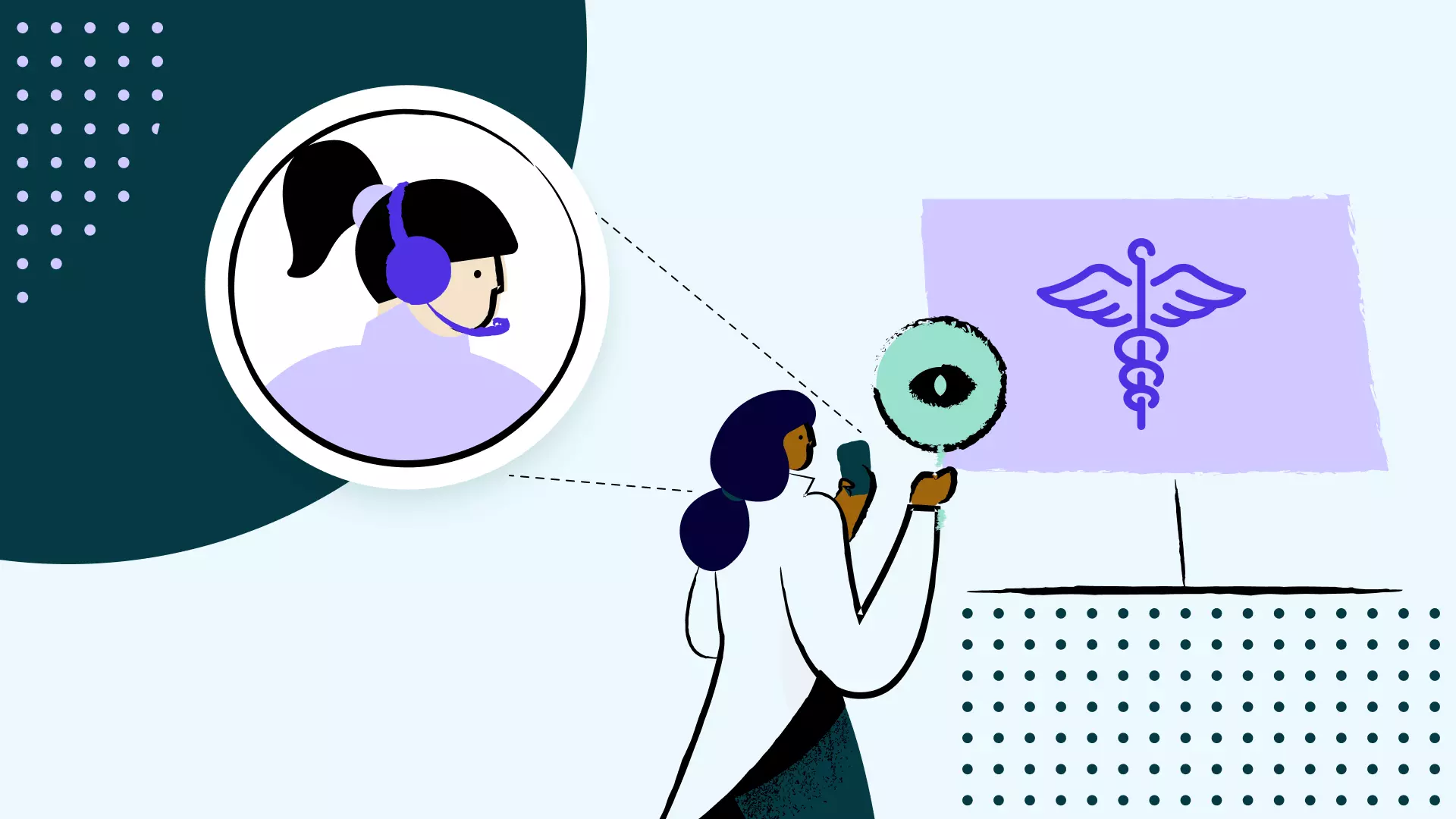 Why is Customer Service Important in the Healthcare Sector?
According to recent reports, the global advertising expenditure of major healthcare companies is projected to increase by 4.3 percent in 2021. Hospitals spend millions of dollars in advertising and promoting their brands. What they fail to understand is that customer retention and satisfaction are as important as attracting more patients.
Call centers provide excellent, high-quality customer service. They hire expert representatives that support and work towards maintaining a strong reputation of the hospital and its brand value.
Here are the various benefits of outsourcing customer-based communications for your healthcare business.
Achieve Better Customer Satisfaction
Patients are often irritated by grumpy receptionists and front-desk staff. It happens while calling to book a doctor's appointment. An executive is trained to handle clients with compassion and patience.
They can collect maximum patient information and reduce the data collection load on hospital administration staff. It helps increase response time for hospital enquiries, as staff often find it challenging to handle physical and virtual patients simultaneously.
Improve Patient Engagement
Live customer service agents in a call center can help patients seeking assistance on a real-time basis. Connecting over a phone is a faster process. It is a better option than emails, live chat, online knowledge, or going through FAQs on websites.
Medical call centers can provide quick and accurate to patients and reduce the delay time.
Effective Payment and Collection Service
Medical contact center representatives can provide seamless payment and collection services. They can easily assist patients with automated bill payments over the phone.
It improves administrative and operational efficiency in hospitals.
Patient Follow-up and Feedback Help
Hospitals should prioritize follow-ups with patients to ensure satisfactory results and check customer satisfaction. Outbound call center employees can help with post-discharge follow-up, send reminders for appointments, notification of pending bills, and pre-admission procedures.
Tips to Engage the Best Service for Your Healthcare Business
Maintaining an excellent reputation and customer satisfaction is critical for a healthcare center. Choosing a centralized contact center service is a daunting task.
Here are a few tips for selecting the best one for your hospital.
Check Security Compliance
A call center service should comply with legal industry protocols and regulations.
An outsourcing vendor should follow government guidelines to protect personal and sensitive patient data in hospitals. All hospital information is recorded and stored per the Health Insurance Portability and Accountability Act (HIPAA).
Hiring verified call centers can save you from paying penalties or other legal issues.
Customization and Scalability
A customer contact center should have well-trained experts that meet the hospital's needs and objectives. The support staff should be adaptable and flexible to the changing healthcare services and business procedures.
Multi-channel and Multi-lingual Support
You should choose a medical call center company that offers multi-channel customer support and communication services. They can include emails, chatting options, text messaging, click-to-call, and virtual queue callback options.
Outbound call center agents should be multi-lingual to handle different patients, doctors, and insurance companies.
Check Brand Reputation
It is important to check service capabilities and professionalism in outsourced contact centers. You can cross-verify the reliability and experience of the service provider in the medical sector through customer reviews and testimonials.
Communication Security
The HIPAA Act also checks patient data storage and secured transfer in the network. You should choose a verified service that signs Service Level Agreements (SLAs), which can vouch for secured data communication.
They must also follow emergency protocols to handle a data breach in the network.
Well-trained and Compassionate Customer Support
A reputed center will have trained experts who can handle patients with care and compassion.
They can guide patients to get quicker appointments, resolve queries, and prioritize emergency patients.
Final Note
Healthcare call centers should provide easy appointment scheduling and rescheduling services. They should also take customer feedback and help healthcare centers to improvise their business processes.
They can provide front office automation services. It helps to keep track of patients and send notifications for follow-ups.
While you outsource customer handling to a service provider, your hospital can provide the best treatment and patient care services to build a positive brand image.