Established in 2008 Host1Plus is VPS hosting Service provider with their headquarters in United Kingdom and Lithuania. With a huge client base across the world they are hosting servers in various continents with their data centers in Chicago, United States; Frankfurt, Germany; and an upcoming center in Sao Paulo, Brazil along with one in Hong Kong.  Host1Plus windows VPS hosting works on a motto of three pillars which are KVM Hypervisor; Powerful API and Simple Documentation.
SERVICES AND OFFERINGS:
They offer cheap VPS windows which operate on KVM Hyper-V, which is a hypervisor-based technology which provides true hardware virtualization and ultimate isolation. All of their Windows VPS plans come with Windows Server 2012 Standard license for $10.00 per month.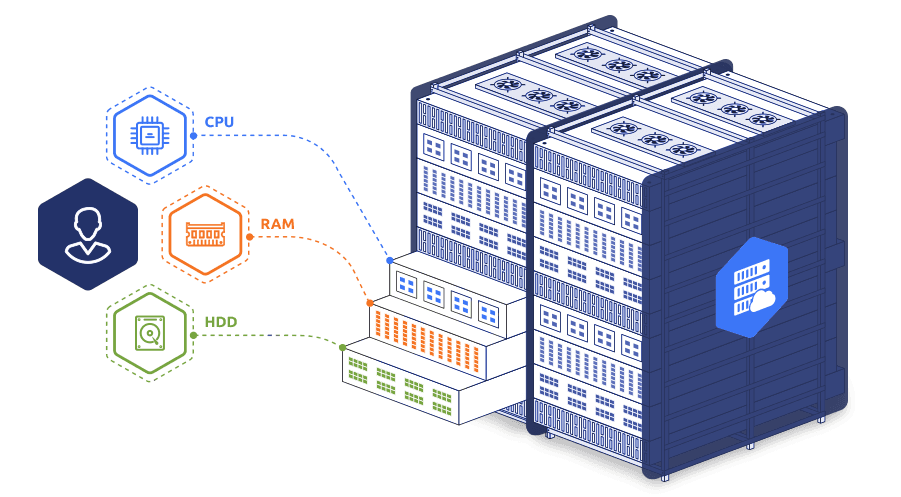 Their windows VPS are powered by windows server 2012, providing you with the technology behind the world's largest and best datacenters at your private workplace. Some of their offerings:
Free Backup
You get to have one free backup with your cheap VPS windows server so that you never lose your work in future. Also in addition to this you can schedule a daily, weekly or monthly auto backup or you can create a backup manually.
Powerful API
As mentioned above with Host1Plus windows VPS you can Directly access web control panel functionality and benefit from advanced Windows VPS networking features
Safe Environment
Safety and security are a major concern today, to address these Host1Plus cheap windows VPS provides increased stability, security and overall performance because of true virtualization resulting in full VPS isolation without any additional or hidden costs.
Custom ISO
Custom ISO allows you to mount a custom image on your Host1plus VPS server and run through the boot & setup operations as you could do on a bare metal server, making it a great option for you.
LIVE Stats
You are provided with live statistics of the usage of your resources. Additional feature includes alerts to avoid CPU, memory or network overuse.
DNS and rDNS Control
This helps you spend more time on your project rather than wasting time on getting support for it, Host1plus makes DNS and rDNS Management simplified for you.
WORLDWIDE PRESENCE
Their worldwide presence makes them one of the most preferred VPS hosting service providers in the market today. Multiple premium data centers across the globe are a proof of better connectivity and more widespread reach worldwide.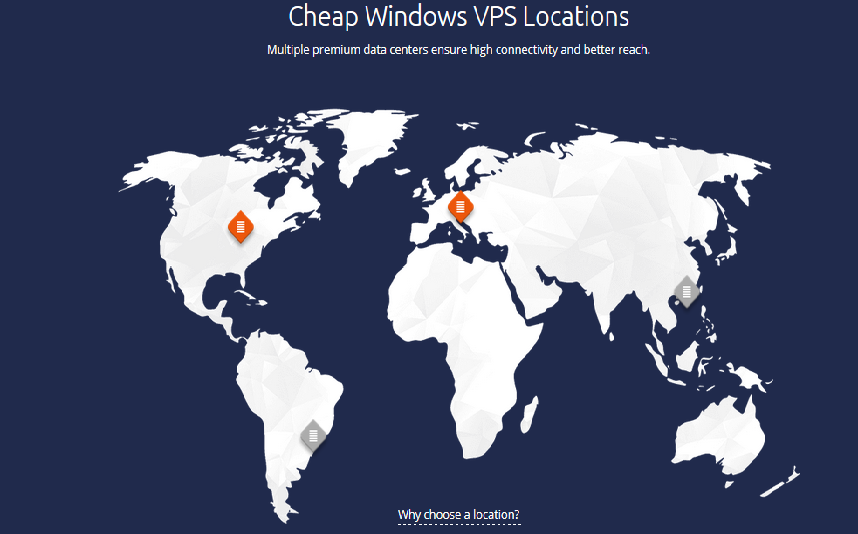 Choosing a location is beneficial for you as the proximity of your target audience is a crucial factor for your success as the distance between the user and a server affects the website loading time, making Host1plus a great option because f their worldwide presence. The main locations are:
Chicago, United States
Sao Paulo, Brazil (coming soon)
Frankfurt, Germany
Hong Kong (coming soon)
VARIOUS CUSTOM PLANS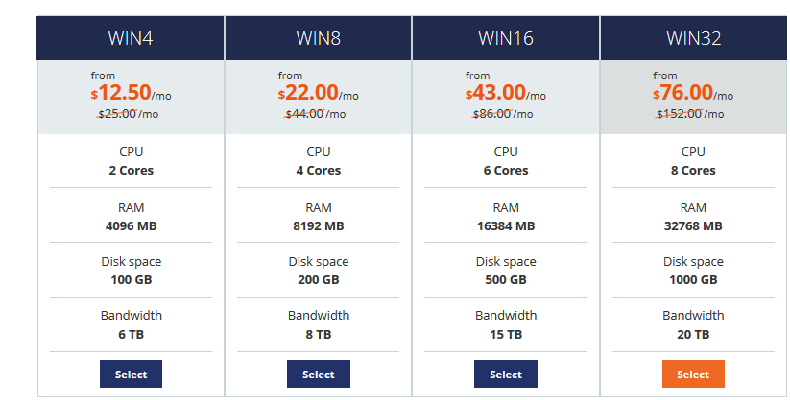 Host1plus provides you with a variety of tailor made plans that suit your business and requirements perfectly. They range from $12.50/mo to $76.00 /mo which makes them one of the cheapest VPS hosting service providers. They understand that every business has different priorities and requirements; hence they provide you with a variety of custom plans which will suit you perfectly. You can choose amongst four choices of plans based on your requirement of CPU cores, RAM needed by you, Disk space requirement by you and the bandwidth requirements. Additionally you get a discount of upto 20% for longer billing cycles. It's the best bargain you could ask for. Each plan of Host1 Plus include Intel Xeon E5 v3 processors, DDR4 error correcting-code RAM, Up to 32 IPv4 addresses, KVM virtualization technology, API, 1 free backup, IPv6 support, 10G network, 1 free IPv4. You can also get some customized plans
HOST1PLUS VS OTHER VPS HOSTING PROVIDERS
When it comes to providing quality service with economical rates Host1plus stands out of the crowd. Major VPS hosting service providers fall behind host1plus when it comes to price of the services making it a cheap VPS hosting provider. Also when it comes to the reach and spread in terms of geographical area, Host1plus again takes the lead as they have a presence in different locations with a upcoming one in Asia and South Africa too coming soon.
SO WHY SHOULD YOU CHOOSE HOST1PLUS!!
Workload Friendly
Cheap Windows VPS gets all the allocated resources, without sharing them with anyone else to guarantee maximum performance for high-workload tasks.
Flexibility
All of our cheap Windows VPS servers can be upgraded or downgraded based on your usage so that you never pay for what you do not use!
14 Day trial period
It happens many times when you want to choose between one or more choices a trial period may help to take your decision. Host1plus provides you with such an option of having a 14 days free trial period where you can enjoy their services for free for first 14 days. If unsatisfied, you will get your money back after 14 days.
Billing Cycle Discounts
The longer the billing cycle the more you get discount. You can acquire upto 20% of discount on your order if you choose longer billing cycle.
Flexible Payment Methods
Host1plus offers you with a variety range of payment methods which include Credit Cards, PayPal, authorized Paypal payments, Alipay, BitCoin, Ebanx and Paysera.
Bulk Order Handling
Host1plus handles bulk orders efficiently. Multiple virtual machines with the same configuration will be ready for you in just a few clicks at the checkout.
Colocation gives you the opportunity to run your own hardware in a professionally managed data center, without compromising control.
So in short HOST1PLUS is a great option for windows VPS hosting if you are looking for a cheap VPS host that provides quality service; has a widespread reach across the globe and works on almost all operating systems.