I remember the days of the early nineties, shooting images on my Polaroid 600 and being both amazed and delighted that I could snap the shutter on my camera and in seconds have a tangible image to stick on my wall. The likes of Polaroid dominated the industry back then and remained a key player in the instant photography market until they announced the end of the instant film era in 2008.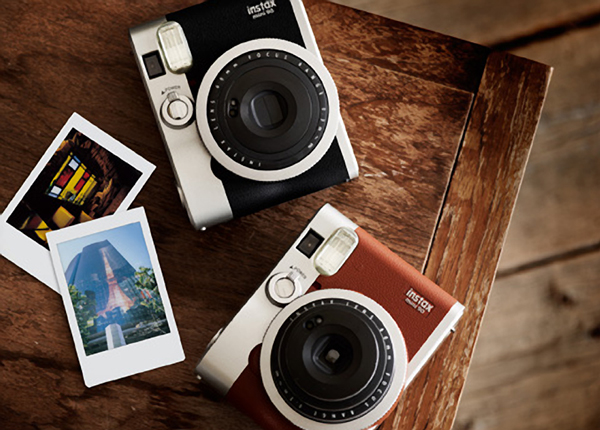 Recently, however, it appears that the world of instant photography is making quite the comeback. Instant cameras are topping the best seller lists in the likes of Amazon and eBay and the young demographic who have been brought up in a world of digital technology and the likes of Instagram and Facebook seem to be the driving force behind this new trend. They want to try something new and different to what they are used to and love the tangibility factor of the instant camera options. Instant photos have been used by the creatives too for alternatives to guest books at weddings and even photo booths. They have a certain 'lure' to them and are always sure to draw in the crowds when one is whipped out of your bag in a crowded room.
Nowadays, there seems to be a plethora of instant cameras available on the market, making it sometimes difficult to choose which one to buy.  Thanks to the Impossible project, consumers can now get their hands on original polaroid film for their vintage cameras (some of which you can still buy new on the likes of Amazon and Ebay) and Fujifilm have released a number of modern instant camera options (many of which feature in top 10 lists of instant cameras across the world) that are all compatible with their own 'Instax film'. Leica have also delved into the world of instant photography, launching a feature rich camera with a sleek and compact design to match it and releasing their own film too.
Out of all the analogue photography brands mentioned here however, I feel that Lomography have really killed it in terms of instant photography in the modern world. Not only did they create a product with great functionality and heaps of features with a modern range of fun concept designs; they used popular crowdfunding site Kickstarter to fund their campaign which was a major success, securing the funds they needed within hours. Now that is 21st century.
Image quality has also greatly improved. Though the Instax film is much smaller than its traditional Polaroid counterparts, the new technologies used means clearer, crisper and brighter images for consumers with detailed shadows and highlights that aren't overly blown out.
Film can be expensive, especially when not bought in bulk, which has been the main deterrent for consumers giving these modern day Polaroids a try; but, when you're paying as little as $50 bucks for a camera, it's still a fairly decent investment in my eyes and explains the huge surge in popularity.